A Perfect Match: The Bazball-Bingo Cricket Crossover for the Ashes 2023
Aaron Mashman |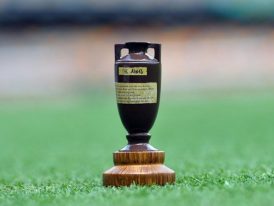 It's an Ashes year which means that cricket is going to be dominating the back pages quite a bit. Australia are of course the holders after their 2021/22 drubbing of England. But things have changed quite a bit since then.
Ben Stokes took up the England test captaincy back in April 2022 following Joe Root's resignation. Although there was some hope about England's prospects after a torrid run of form, nobody could have foreseen what would unfold.
Along with Brendon McCullum, Stokes introduced an enthralling brand of cricket that may very well have changed the red ball game forever. Known as Bazball, England's approach is to take positive decisions in attack and defense. In other ways, play test cricket as you would a one day match.
The results have been resoundingly positive. Despite a recent blip in New Zealand which saw England lose by a single run, the team has been unbeaten in the last four test series. In addition to the recent 1 – 1 series draw with New Zealand they beat them 3 – 0 at the start of Stokes' captaincy, while also whitewashing Pakistan 3 – 0 and beating South Africa 2 – 1.
So needless to say, there's plenty of anticipation for the upcoming Ashes series which most experts agree is going to be very close.
Free and Customisable Cricket Bingo Cards
To enhance your view pleasure even further, we've come up with Ashes cricket bingo cards. Instead of numbers they contain sayings, commentator cliches and in-match events that will likely play out during the five days of any Ashes test match. All you've got to do is mark off the items as they occur.
The first person to mark all or most of them off by the time the match concludes is declared the winners. Our bingo cards are completely free to customise and print out. They're ideal for watch parties or a solo viewing session.
How to Customise and Print Our Cricket Bingo Cards
So how do you customise and print our cricket bingo cards for a typical game? It's all pretty straightforward.
Our cards are pre-filled with terms, many of which we think will take place during an Ashes test. However, feel free to add more terms or replace them altogether with your own. This can be done in the box provided to the left of the bingo card.
When you're happy with them, select the grid size (5 x 5 is recommended), your font and click 'generate bingo cards'.
At this point you choose how many cards you want to print. It's possible here to select up to 20 or choose your own custom number.
If you'd prefer though, you can opt to invite your friends to receive their individual cards by email. Just enter their email addresses in the box provided, hit 'invite' and they'll receive the bingo card in their inbox instantly.
The Three Lions certainly look up for the challenge facing them in June when they take the field against the baggy greens. Whatever the result, we recommend you try our bingo cards during what promises to be a brilliant Ashes series.