Test Match Cricket

Test Match Cricket 1.3 for Palm OS5 is designed for PDAs and cell phones that operate Palm OS5 (e.g. Tungsten series, TREOs and Life-Drives.) It features:
Archive of 10 international test match teams.
Career statistics on 640 players from 1876 to 2006.
Add your own custom teams.
Realistic weather, ball and pitch conditions.
Select from 56 grounds around the world
Take on the machine in Human versus Palm mode.
Sit back and watch the battle ensue in Palm versus Palm mode.
Archive of test matches.
Player rating system.
Full test matches: 2 innings, 5 day games.
Control batting and bowling aggression.
Man of the match.
League play mode with up to 6 teams
Injuries and form fluctuation during league matches
Improved interface for importing teams
Improved Help screen.
In unregistered mode, you will be able to play up to the end of the first day of each match. Purchase of a registration key will unlock the game to allow you to play unlimited full test matches.
Poll

Loading ...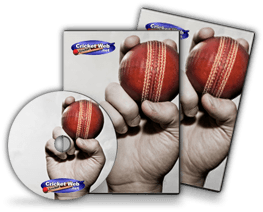 VISIT OUR ONLINE STORE >>