International Cricket Captain 3
International Cricket Captain III is a brand new generation of the International Cricket Captain series. There is a stunning new 3D highlights engine, with fully motion captured bowling, fielding and batting. Each match is played with a thrilling new match engine, carefully balanced to be as close to "real" cricket as you can possibly get in a computer game, played out in beautifully modelled stadiums.
Every player has his own physical characteristics, as well as the carefully researched abilities that Cricket Captain fans are used to. There's even a new ball tracker tab, so you can watch the path of each ball as its bowled and got some clues as to how well your players are exploiting the conditions with swing, spin and accuracy. The game features on-line play from the start, contains a full database of players (correct up to the start of the 2007 season), with improved player types and preferences collated from suggestion by cricket experts from around the world. There are brand new world cup scenarios and you can even create your own test match or ODI series between any of the test nations.
Features
Exhibition Match: go straight into a one off match with two international teams in either T20 or a One Day International (ODI) match
Match Series: create a Test or One Day series of your choice with any two international teams
County & International Career: captain both the county team of your choice and international team from the start of the game
World Cup Series: replay the World Cup tournament in the West Indies or choose from historical World Cups
Multiplayer: 2 player offline, and challenge 1000's of teams online for cricketing glory
Brand new 3D game engine and new televisual style display so players can watch the match as well as captain it. With fully motion captured animations
New 2007 database of each player for the current season, last season and career for Test matches, first class, ODI, List A limited overs, T20 and International T20 cricket
New Ball Tracker Cam instant replay displays the flight, pitch and line of each and every ball
Realistic ball dynamics accurately simulating bowler speeds, spin and swing variable according to the pitch, and style of bowler
Full range of over 60 classic strokes and aggressive slogs covering the full range of the shots; stops, sweeps drives, cuts, hooks and many more
Extended recorded commentaries from Jonathan (Aggers) Agnew
Downloads
Size:

77MB

Downloads:

44237 times
Poll

Loading ...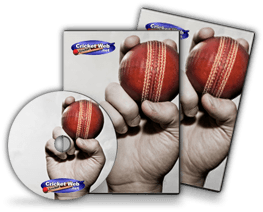 VISIT OUR ONLINE STORE >>