International Cricket Captain 2013
International Cricket Captain is back for 2013, with the most realistic game engine ever seen in a cricket game, new game modes, features and statistics. Everything is set for an action packed season of international and domestic cricket, which sees Australia and England battle it out in home and away test series. Whichever form of cricket you enjoy, from test to twenty over, Cricket Captain simulates every nuance to perfection putting you in complete control.
Features
"All-time greats" series: ever wondered how Bradman would have fared against Botham? Play a custom-made international series using all-time-great players.
Classic England vs. Australia scenarios: play one of five classic test series
Cup Modes: World Cup, Twenty Over Cup and Champions Cup modes.
International on-line: by popular demand, you will now be able to play international test, ODI and T20 matches over the internet, including improved detection of edited teams in all on-line modes.
Improved close fielding engine and field-settings: adjustments to the game engine to produce greater realism in close catching and run-scoring.
Choose which teams you want to captain: twenty over, one-day, first-class (or all three) for domestic and international competitions.
Improvements to international series game modes: select home or away series; option to pick the opposition team (allowing you to replay series as they happened).
Squads: separate test, ODI and twenty over squads for international fixtures.
Statistics: Separate player statistics for each domestic competition.
Database: Complete player database of over 4000 players, containing every current first-class or limited-over player from around the world.
Records: Updated partnership and team records for first-class, one-day and twenty-over matches.
Squads: Up-to date county, state and domestic twenty over squads for the new season.
Fixtures: Comprehensive domestic and international fixture lists.
Downloads
Size:

100MB

Downloads:

15038 times
Poll

Loading ...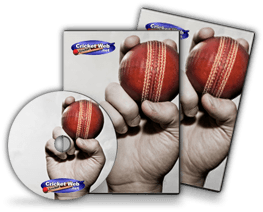 VISIT OUR ONLINE STORE >>