E-Cricket
ECricket is a freeware game currently under development by Paul Robson. The current list of planned features are
Freeware. (voluntarycharitydonationware probably)
Top down skewed perspective view.
Fast game progression so test matches don't take too long.
Full support for as many teams as you want to type in.
Clean, effective and simple graphics.
Batsmen have a total of 8 possible strokes.
Supports Left and Right handed batsmen.
Dismissals include Caught, Bowled, Lbw, Run Out and Stumped.
Lbws are calculated accurately.
Batsmen are defined by 2 numerical characteristics.
Bowler types include Seam, Finger and Wrist Spin, Left and Right Handers.
Bowlers are defined by 4 numerical characteristics.
Game skills are highly configurable from easy to insanely hard.
Game parameters can be tweaked as much as you like.
No random effects so 4 hours play not ruined by "rain".
Keep track of averages.
"Add your own commentary" feature.
Save/Load games at end of each over.
Open source (eventually).
Written in C with virtualised I/O for easy cross platform porting.
Works on any resolution, any colour depth.
Uses Allegro (3.12 or 3.99+) for easy installation and reliability.
Poll

Loading ...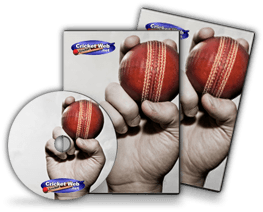 VISIT OUR ONLINE STORE >>