Cricket 3D: The cricket game for the Mac
Play Test Match & Limited Overs cricket games on the Mac with 1-player or 2-player mode, batting and bowling, full scorecard, statistics and stunning graphics.
Now you can play Cricket 3d with the mouse or using a standard Wii remote controller and experience a whole new game with the freedom to bat and bowl in your own style. Just make sure that the wrist strap is on as the action hots up and the boundaries come with flowing cover drives and hook shots. Bowl with complete ease using the Wiimote to pitch short balls or those toe-crunching yorkers! Cricket 3d and the Wiimote is a winning combination !!
Remember the 2nd Ashes Test at Edgbaston in 2005? Cricket 3d version 5 now includes a complete set of 8 Classic Games where you can play the last innings of a legendary game that had the crowd on the edge of their seats. Choose to bat and chase a run total, or bowl to win – stunning games from the archives with Test Match, ODI or Twenty20 action. All games have full descriptions to understand the background to the game plus scorecards and details of the actual result.
The full version 5 of Cricket has all your favourite 3d action including:
Impressive batting and bowling graphics
Full range of international teams with the latest players
Quick set options for defensive, attacking or normal fields
Intelligent fielders watching your own play and moving to cut down the runs from your favourite shots
Tracker replay to see the flight and turn of each ball
Run-rate (worm) graph to show the progress of each side during Limited Overs games
Bowling changes enforced
Full range of statistics and the latest scorecard and game summary
Downloads
Size:

3.8MB

Downloads:

53107 times
POll

Loading ...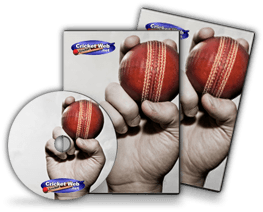 VISIT OUR ONLINE STORE >>