International Cricket Captain 2012 (iOS) Review
When I first opened up the new iOS version of Childish Things' renowned International Cricket Captain series, the game mirrored reality. While the real Jacques Kallis made Ricky Ponting fall flat on his face with a yorker, taking his dignity alongside his wicket, the virtual version was making hay after Brendon McCullum fell early, belting Morne Morkel and Doug Bracewell all around the park. But just as he injured himself in Adelaide, the South African all-rounder lost his mojo quickly and ended up with an innings that helped the average, but not the team cause.
Now this was not a game from the English t20 competition, where South African and New Zealand cricketers were coincidentally free from international commitments. No, the overcast skies of the shires have been replaced as ICC's premier Twenty/20 tournament in the 2012 edition. Enter the Indian League.
This shows a shift in the thinking of Chris Child and his team; for years the T20 engine has been, at least in this reviewer's opinion, somewhat random and not reflective of skill. It feels like the match engine has been tweaked for the new release, but I am not certain it has improved the gameplay in the shortest format significantly. Scores, on the whole, appear to be lower – very few games I saw went past 150. Well, that is, apart from the games I played with Kolkata. Being carted for 200 when you've picked a competitive attack and then failing to reach 135 is rather demoralising, although it obviously does happen at times, although the real concern was Shaun Tait failing to concede an extra. The addition of the Indian League (and the Australian T20 League) is a nice touch, almost bordering on overdue.
Frustrated by Kolkata's direness and inability to follow my instructions, I flicked over to a county game to try and weave some magic. One thing that immediately struck me was the variety of overseas players on offer – instead of being lumped with Test XI players who are never available, more fringe players than ever are on the market. Faf du Plessis, Derek de Boorder, Harry Boam, Obus Pienaar and Keegan Meth were all available to sign, and although values still seem somewhat inflated for all rounders, the contracts system remains one of the strongest points of the game (although the ability to sign from interstate in the Australian competition is sorely needed).
An extra little addition I picked up on is the provision for format-specific openers. Kevin Pietersen is labeled an opener in List A and 20 Over cricket, as is Nick Compton. Chris Gayle and Shane Watson are now also shown as openers and all rounders – a combination impossible until this version of the game. It gives the game a nice, realistic touch in terms of computer selection – Watson is now selected to open the batting for Australia and Chris Gayle bowls more, bringing the game in line with reality. Plus it means Durham don't pick Phil Mustard at the top of the order in First Class games.
One thing that still bugs me slightly, and it is only minor, is the way in which youngsters are treated by the simulation. Established, experienced players with good First Class records tend to perform wonderfully, however those in a learning curve, such as the young pace bowlers at Somerset, often refuse to develop into the serviceable players they are in real life.
On the statistical level, ICC places every possible number or detail you could want into the palm of your hand, from season-by-season stats for the previous 3 years to all-time county records. Weather and pitch conditions remain important (and realistic; rarely does a pitch spring up turning square from ball one), and the ability to coerce your groundsmen more successfully than a particular Indian skipper allows you to tilt the odds ever so slightly in your favour for home matches.
The statistics from ICC do not match those of the Cricket Coach series, however the match engine is hugely superior and four-day cricket proves a real test of skill. Formulating plans to batsmen based on strengths, weaknesses and recent results pays dividends, although I'm still unsure as to whether setting custom fields actually helps.
The interface looks cleaner and more professional than ever, obviously making use of the Retina displays available on newer models, while still giving the user all the on-screen options they need. Things do become cluttered at times, but given the comparative screen size of ICC's native platform, this is expected. This, alongside the 3D highlights, however, does have a detrimental effect on battery life.
All in all, International Cricket Captain 2012 is another solid offering in the series, and once again the development team has come up with just enough improvements to make the purchase of the latest version worthwhile ? it isn't just a statistical update. There are no huge upgrades, however there is very little Childish Things can conceivably do with the formula that has served them so well since 1998.
Pros:
Addition of the Indian League and Australian T20 Franchises.
Updated user interface.
Format-specific openers and opening all-rounders.
Great statistical depth.
Smoother, updated highlights.
Fantastic English contracting system.
Cons:
Limited overs match engine still needs tweaks.
Career progression seems harsh on youngsters with 5-10 games under their belts.
No interstate trades in Australian domestic competitions.
Can drain battery quickly.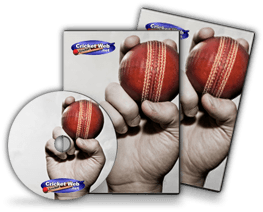 VISIT OUR ONLINE STORE >>