Cricket Coach Review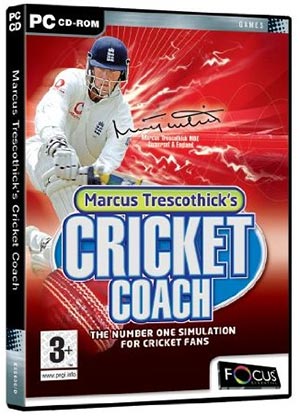 Grand Theft Auto. Halo. Legend of Zelda. Gaming titles which instantly draw attention, getting the critics raving and fans salivating. Such was the work-up to Cricket Coach, the latest effort from the creative minds behind Michael Vaughan's Cricket Manager, that the end result was bitterly disappointing.
Why was this? Well, cricket games are few and far between.
What with the unfulfilled promises of International Cricket Captain patches and the lack of any other cricket management sims being released, people had noticeably talked up Cricket Coach to the point where it was probably never going to be able to live up to expectations.
But the game did promise a lot, including international tours, domestic teams from around the world and a massive, accurate player database.
With beta testers such as a Cricket Web forum member talking up the game, the date of release was awaited with baited breath by many (the delay of a week made the wait even more apprehensive), however the tweaks Glenn and Oli had made to the game during the final week made it almost unplayable.
There were horrendous errors with the database. Teams would bat and bat and bat well past five-hundred. Part-timers took the bulk of the wickets.
The interface was cluttered. Some of the unluckier souls couldn't even get past the starting SoftWrap screen. And yet, I do not deny that I will probably buy the game.
The released game was updated almost immediately and there have been two updates since, each improving the game and making it more playable.
Glenn and Oli have long-term hopes for the project, and despite criticism stemming from Cricket Web and forums worldwide, they have not for one instant bowed their heads and given in to the fact that the released game was buggy and a mess. That, in itself, is a redeeming feature.
Five Reasons Why:
You should not write off Cricket Coach immediately
1. Glenn and Oli. Oli created Michael Vaughan's Cricket Manager and sold it by himself. Oli has also put a lot of effort into Cricket Coach. These two young men are some of the reasons to at least give Cricket Coach a shot.
2. Massive team lists. Yes, I know that a lot of them contained errors (erm, Michael Di Venuto playing for Australia?) but unlike International Cricket Captain this game has expanded and is not just limited to England.
3. Fan input. Go to the Official Forums to suggest changes to the databases, offer feedback and suggest improvements. It helps to have a healthy fan-base.
4. 2D Match Engine. It really does look nice and works well. As a matter of fact, it probably does a better job than Football Manager's 2D engine does.
5. Player trades. In theory, anyone from around the world can be signed to your team. Although this feature can be a little 'weird' (would Andy Flintoff or Sachin Tendulkar really sign for New South Wales?) I doubt anyone will complain when it comes to building a formidable team.
Cricket Coach Version 1.03 is worth a download. It's buggy, relatively inaccurate and clumsy but these problems will surely be rectified in later releases.
Do yourself a favour and at least try the game; you may even have a bit of fun. I know I did.
Graphics: 5.5/10
Sound: NA
Gameplay: 4/10
Replayability: With new patches coming out, probably until ICC 2006.
Overall: 5/10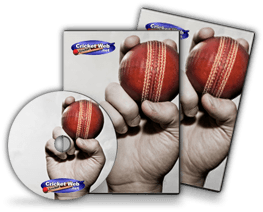 VISIT OUR ONLINE STORE >>