Cricket 2004 – Review
The next generation has arrived, after much hype, anticipation & several frustrating delays, EA Sports have finally released the latest edition in their long line of Cricket titles, Cricket 2004.
Here are my hands on impressions of the Playstation 2 version.
The game, at first glance, appears much like its predecessor. The introduction cut-scene features animations of several simulated matches, immediately the improved motion capture is clear, as the players on this cut-scene move more freely than was ever apparent on Cricket 2002.
The player is then allowed to create a user profile before being brought to the revamped menus.
All the old options from Cricket 2002 are still there, a player can skip the nonsense & jump straight into the action by selecting 'play now', or go into the 'game modes' section to check out some of the many gameplay options available.
'International', 'English County' & 'Australian State' are the initial options, the later two allowing you to play through an entire domestic season, or play any of the specific competitions with a team of you're choice. An addition sure to spell hours of fun & a huge amount of replay value for all the fans out there.
'International' mode also offers all you're old favourite options from previous editions, World Cup, World Series, Knockout & Test Series being available for gamers to try their hands at.
However the most significant addition & in my opinion the biggest draw card the game has to offer is the inclusion of a 'Foreign Tour' mode, basically this involves selecting you're squad of 20 from the pool of players available from you're chosen country, then going on a full tour of you're selected destination, there are 11 tours to choose from, everything from the Ashes, Sub-continent tour, the Caribbean & even a One Day circuit tour, which involves trips to all the worlds most competitive ODI tournaments.
After selecting a squad, the gamer will then be pitted against several domestic & 'Board XI' teams in tour matches, as in the real thing.
The tour matches will affect players form & serve as a warm-up for the real thing, the test series, which will be followed by either a straight ODI series or possibly a triangular or quadrangular series depending on the venue chosen.
All the players results on tour are tracked in a success meter, international fixtures being given a higher weighting than tour matches, if at the completion of the tour a player has achieved a success rate of higher than 75% then the tour will be deemed a success & a trophy awarded for display in the 'hall of fame', a section which displays all the tournaments a player has partaken in, plus a wealth of records & statistics regarding the gameplay.
I must pay tribute to the amount of work EA have done with the squads, in Cricket 2002 there was a mere pool of 20 players available for each test nation, however in the current edition the improvement is phenomenal, every test nation has a pool of between 30-80 players, from whom the gamer may choose a squad of 20 for every tournament. All domestic teams also have 20 player squads, meaning Australia & England have well over 100 players each to choose from.
The vast number of stadiums is also a massive improvement from the previous edition which included 22 grounds, 61 are included in 2004, everything from Lords & Eden Gardens to Cairns Bundaberg Rum stadium & Canberra's Manuka Oval.
However as has been repeatedly stated, all this depth & wealth of options would count for squat if the gameplay had not undergone a significant facelift, and this I can assure all gamers is an area into which EA have poured plenty of resources.
The overall realism of the game has improved ten fold, the confidence meter being largely responsible for this, no longer can a batsman come out from ball one & blast away at a rate in excess of 10 an over, and they may try, but is simply wont work.
Rather judicious shot selection is required, if a batsman plays the wrong shot, he will not make contact, or he may find an edge to the keeper or slips.
As the confidence begins to rise then the bigger shots begin to come into play, the result of all this is much more realistic run rates.
Rather than the 10 an over which was commonplace in test's in Cricket 2002.
The bowling side of things has also been significantly improved, the bowling marker is now much twitchier & harder to control (all relative to the bowlers skill of course), the ball also does a lot more, fast & medium fast bowlers are now able to swing it whereas this feature was sorely missed in Cricket 2002.
The field editor has changed little & is equally effective, meanwhile the huge amount of statistical data available during gameplay has been expanded even further & is a valued part of the experience, a comprehensive replay facility is also provided.
AI in this game is notably better than its predecessor, the use of part time bowlers has become much more selective & the CPU field settings are now much more intelligent, varying to the skill of the batsman.
The control's side of things has changed little from the previous edition, the only notable change being the ability to pan the camera left & right from a first person perspective as the bowler runs in, by using the L2 & R2 buttons.
Rain is also included in the game, as I discovered rather quickly when I embarked in a season of County Cricket with Kent.
The commentary is in my opinion the worst part of this game by some distance, Jim Maxwell & Richie Benaud's commentary has changed little since Cricket 2002, with many lines borrowed from the previous game, the commentary becomes boring & repetitive after about 5 minutes of play.
The crowd sounds are slightly better than in 2002, and do vary according to venue, some little effects like the Seagulls at Hove & church bells at Adelaide add to the realism.
The player editor is another feature well worth a mention, every aspect of a player's looks & ability can be edited, rosters can be changed & new players created.
There are a massive number of settings which can be tweaked in this section, for a example a batsman has a rating for how well he plays off front & back foot, his abilities against pace & spin, off & on side as well as his favourite shots & weakness. Statistics can be viewed & edited & even a sound for the commentary can be assigned.
Graphically the game is nothing to write home about, the stadiums are done with a fair amount of detail & are generally very accurate to their real life counterparts.
However the player likeness is very disappointing, there are 20 or so basic faces & every player is assigned one of these, consequently lots of players look very much alike & only a very small number can be recognized.
Motion capturing in the game however is superb, clearly a lot of work has been done here as the players all move very smoothly, the bowling actions are much less jerky & the feilding looks superb, players diving & throwing athletically.
GRAPHICS: 7/10
Grounds are acceptable & motion capture superb; however poor player likeness is a downer.
SOUND: 6.5/10
Commentary is boring & repetitive; however nice crowd & special effects even things up.
GAMEPLAY: 8.5/10
When it come to the crunch Cricket 2004 delivers, innovations like confidence meter improve realism ten fold, player's now perform like their real life counterparts & AI is improved.
REPLAY VALUE: 9.5/10
With 61 grounds, 59 teams, over 1000 players & a huge number of tours & tournaments to complete, Cricket 2004 is likely to keep gamers busy well into the future, the player editor adds the ability to put one's self in the game & means almost endless replay value.
DIFFICULTY: 8.5/10
Unlike C2002, there is a huge difference in difficulty levels in this edition, which means every one is accommodated from casual gamers to the die hard cricket fans, hard mode is really very difficult this time & should be sufficient to challenge anyone.
OVERALL: 8.5/10
Does Cricket 2004 live up to the hype? Well in my opinion the answer is yes, the sheer depth of gameplay available with so many teams, tournaments, players & stadiums is a cricket fans dream.
The game has been made much more challenging to play & the realism is remarkable. Overall this game must feature high on the Christmas list of all cricket fans, it is certainly well worth getting a hold of even if you do own Cricket 2002, the improvements over the aforementioned game are remarkable.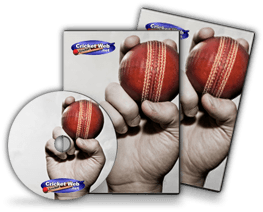 VISIT OUR ONLINE STORE >>