Inspired by the Kiwi thread of a similar nature produced a bit back, this a place to have a virtual tea (with a samosa perhaps) and talk about Indian cricket.
If you talk bull ****, Joginder Sharma will take that up with you.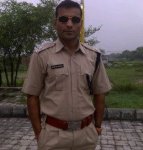 Any ways, with Dhoni gone for tests, who do you guys feel should take up the test wicket keeper's sport?
There's
A) Karthik - has made tons of runs in domestic cricket this season
B) Saha - Toured Australia
C) Naman Ojha - Not as safe behind the stumps
D) Parthiv Patel - The forever young guy, who hasn't been in the running for a while now
E) Some one else?
Last edited: