The World Cup's Most Exciting Batsmen
Katherine Jones |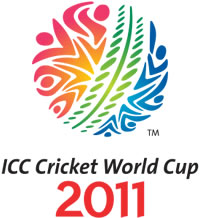 Many cricket fans will be tuning into the World Cup next week eager to see their team do well, and hopefully lift the trophy. Whilst I am, certainly, one of these fans, I have never quite felt that emotional investment in watching England play ODI cricket that I do for tests. Not because I don't like the format – I will always maintain that watching an ODI at the ground is the best day out of all the forms of the game. Perhaps it's more that England have never been that great.
As a result of this slight antipathy towards England (don't worry – once it starts I will get more excited… especially if we start winning!) one of my main concerns in watching the world cup is to have some excitement, be that in close matches or lots of runs and wickets. I thought, therefore, for this blog entry I would look at the batsmen most likey to satisfy my thirst for runs.
To rank the players, I have looked soley at their strike rates, although I have required that they have scored over 500 ODI runs at an average of over 30 – I don't want to just watch them for five minutes, after all! I will observe, of course, that stats by no means tell the whole story… but I found it an interesting exercise nonetheless.
1) Yusuf Pathan (694 runs @ 115.09, average 33.04)
Yusuf is a relative newcomer to the Indian ODI side, but in a team full of quality batsmen he should have license to throw the bat… and that's something he can do very well. If we see some flat pitches or average bowling, I reckon we could well get a Yusuf special. I've been a fan ever since the IPL 2008 victory for my favourites, the Rajasthan Royals.
2) Virender Sehwag (7380 runs @ 103.27, average 34.63)
Perhaps Sehwag should really be number one in this list, thanks to his far longer career than Yusuf, and he will surely have a big say in India's campaign during the tournament. I'm not sure, if Sehwag gets going, that there's any fielding side in the world that aren't intimidated. Personally, I'm hoping to see Sehwag match up against the real quicks of the tournament, particularly Lee and Steyn. Anything could happen!
3) Jesse Ryder (857 runs @ 97.49, average 35.70)
Can the big bad boy of New Zealand cricket fire at this world cup? They certainly need him to, and I reckon he will enjoy the big stage. Despite having been around a while, his off-field incidents and also injuries mean he hasn't played that much ODI cricket. I hope that we see Ryder and McCullum firing in tandem through the tournament, that could be exciting indeed.
4) Hashim Amla (2156 runs @ 93.53, average 59.88)
Every time I see Amla's ODI stats I think that soon enough, the strike rate and average will fall significantly, but they don't seem to have done so yet. He's no power player but he scores his runs at a great rate. Will he be able to keep it up on the biggest stage of all?
5) AB de Villiers (4170 runs @ 90.10, average 43.89)
I'm a massive fan of AB de Villiers – he's one of those sportsmen who just seems to be able to do everything. He's great to watch, and although he's not a massively strong man, hits plenty of sixes. His fielding is electric too, and I'm hoping that South Africa don't end up with him behind the stumps – that will be a real loss to the tournament.
An honourable mention also goes to two more groups of players. Among the associate nations I hope to see some big hitting from Canada's duo Rizwan Cheema (SR 119.40) and John Davidson (105.80), Ireland's lower order hitter Trent Johnson (97.52) and young star Paul Stirling (87.45), the awesome Nederlander Ryan ten Doeschate (87.52) and Zimbabwe's Charles Coventry (89.92), he of the crazy 194*.
I feel I should also point out a few famous names who missed the cut because their averages were below 30, but who are definitely amongst the most exciting hitters of the cricket ball around. Firstly Brendan McCullum has scored his 3781 runs at 88.50, with an average of 28.21, thereby just missing the cut. Shahid Afridi has scored his 6583 runs at 113.75, with an average of 23.93 – I must point out here that I've seen Afridi live on two occassions, both of which he was out smashing a massive shot straight up in the air less than an over into his innings. I'm not holding out too much hope. Finally, Kieron Pollard, who has scored his 546 runs at 93.49, with the poor average of 18.82. He's been so hot in the T20's, surely it's just a matter of time?
I hope you enjoyed this small insight into some of the more exciting batsmen on show. Later in the week… hopefully a look at some of the most exciting bowlers!