International Cricket Captain 2013 Features
James Nixon |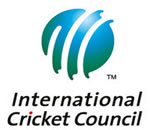 The features for the upcoming release of International Cricket Captain 2013 have been announced.
They are as follows:
* "All-time greats" series:
– Have you ever wondered how Bradman would have fared against Botham? Play a custom-made international series using all-time-great players.
* Classic England vs. Australia scenarios:
– Play one of five classic test series.
* International on-line:
– By popular demand, you will now be able to play international test, ODI and T20 matches over the internet.
– Improved detection of edited teams in all on-line modes.
* Improved close fielding engine and field-settings:
– Adjustments to the game engine to produce greater realism in close catching and run-scoring.
– Improved animation for close catches and caught/bowled.
* Choose which teams you want to captain: T20, one-day, first-class (or all three) for domestic and international competitions.
* Improvements to international series game modes:
– Select home or away series.
– Option to pick the opposition team (allowing you to replay series as they happened).
* Competition statistics:
– Separate player statistics for current and previous domestic competitions.
* Separate Test, ODI and T20 squads for international fixtures.
Fixtures & Database:
* Updated Fixtures & Database for the 2013 season
Interface & Highlights:
* Completely redesigned interface to provide a beautiful playing experience on all platforms.
* Re-designed and additional stadiums, including different outfield sizes and playing surfaces.