Further Cricket 2007 information
James Nixon |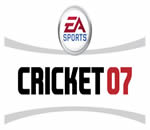 Electronic Arts have announced the return of England cricket hero Andrew 'Freddie' Flintoff to the front of the pack for the forthcoming EA SPORTS Cricket 07.
Media Release
Utilising the groundbreaking EA SPORTS Century Stick control system, players can enjoy full batting control over foot choice, shot, direction, power and timing, all governed through the use of both analogue sticks. EA SPORTS Cricket 07 will be released worldwide to coincide with the start of the Ashes series for the PlayStation2 and PC in early November.
"It's great to return for the second year working with EA SPORTS. Their previous games have been a good source of entertainment and relaxation for myself and the team when on tour, and I'm sure the competition will be just as fierce this time round between the lads as we look to retain the Ashes on the Cricket 07 game, as well as looking to do it for real out in Australia." said Flintoff.
"We are delighted to work with Andrew Flintoff for a second consecutive year," said Justin Forrest, producer, EA Canada. "Not only is he a world class cricketer, he's also a big video games player making him a fabulous ambassador for our game.".
Cricket 07 features a new Quickplay cricket setting that lets players adjust the game speed and difficulty settings and join the excitement of Limited Overs, fully-licensed Twenty20 extravaganzas or the full five day Test. For a sustained challenge, choose from a complete schedule of English County and Australian State tournaments or lead the charge in this year's eagerly anticipated Ashes campaign in the 3-mobile Series Down Under.
Screenshots
Click here to view further screenshots.