An Open Letter to the ICC – A Cricket Tragic
Swaranjeet Singh |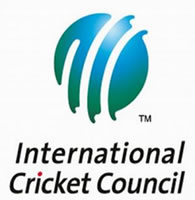 Dear Mr. ICC Chief,
You do not know me but you should, at least my type, but one suspects you have long forgotten and forsaken my ilk. Let me try and jog your memory. I am a cricket tragic; I belong to an endangered, but not yet extinct, species.
I was eleven when I saw my first Test match in 1961. The experience overwhelmed me. That day I realized how hopelessly in love with this beautiful wondrous game I was. That day I decided I wanted to do with my life; play cricket for my country. I failed – miserably. Thereafter, although I immersed myself completely into building an alternate career, the passion remained, strong as ever and unfazed over time, expressing itself in weekend games, pouring over miles of match reports, listening to endless hours of ball-by-ball commentary and going down with seasonal afflictions of the 'flu' to coincide with Test matches being played in the city of my residence. I made the most of the modern miracle of watching the match live on television from the comfort of my living room and later, when I became a corporate honcho, from my executive office. The game never abandoned me and I never stopped loving it.
Finally, as soon as I could afford it, I retired.
Retired so that I may finally watch, read about and maybe (just maybe) even play a bit of cricket in what was left of my life. I started adding quickly, but never indiscriminately, to my cricket library. Nyren, Pycroft, Gale, 'Old Ebor' and Lucas jostle with Selincourt, Cardus, Thomson, Ray, Batchelor, Swanton and 'Crusoe', for the limited shelf space of my study cum library. Now I could do what I had always wanted to, make cricket the sole occupation of my living hours. I could watch, read, play and think about the game to my heart's content.
As a child, Mr. ICC Chief, I belonged to the generation that the MCC and 'Imperial' incarnation of your organisation thought was abandoning the first class game (and Test cricket) in the late sixties when I stopped coming to cricket grounds more often. The generation whose diet you tried to change by force-feeding down its throat, the fast food of the limited over game when I started pushing away, uneaten, plates of my favourite food. You made no effort to check that there might be something wrong with the ingredients that made up the food; that the conditions in the kitchen might have been neglected for too long. No you didn't; it was easier to give me fast food, howsoever unhealthy in the long term, because it meant you could actually afford to abandon the kitchen all together. All it took was to present the fast food attractively. The packaging became more important than the product.
As a young man, Mr. ICC Chief, I grew up learning to co-exist in peace (an uneasy peace I must add) with both forms of the game; the reluctant convert who had to admit that the shorter format did bring some improvements to the game even as it introduced the players to bad habits which they carried, unknowingly but irreversibly, into the longer version. Players were soiling their clothes a bit more diving around the carpeted outfields. Of course they were also leaving ugly marks at the back of their bat blades as they tried to reverse sweep balls that could easily have been driven.
As a middle-aged man I can look back at the transformation of the game in my own lifetime. From the dull-dogs of cricket of the 60's, to Chappell's irresistible Australians, Lloyd's frightening West Indians and Imran's envy provoking band of unpredictable Pakistanis, one was privileged to see some of the greatest cricketers of the last half century.
The progress of my own countrymen had been equally impressive. We had come a long distance too. Winning a couple of world cups on the way although failing to beat the two giants of the Southern hemisphere in their backyards. Still we stand close to the top in the conventional version of the game although one would have loved it if we were there when the fast bowling stocks of the world were not looking so threadbare.
Nevertheless, one would think that my life's journey has been a near perfect one.
So that now, as an old man, I should be content to put up my feet and watch the white (and coloured) waterfalls of cricket as Ponting leads his Aussies down the steps at Lord's to join battle with Strauss and his boys. I should be comfortably snuggled on my lounger with my favourite single malt at my side and my Labradors at my feet as I watch the last session of play. It should be the idyllic world of my dreams that awaits me in my last years on this planet; and you, Mr. ICC chief, should be thrilled that my species isn't extinct; hoping and praying that there were more like me, millions more, watching on television and a few thousand at the ground itself.
But I am sorry you are in for a bad surprise.
I am not sitting before my screen, drink in hand, Axel and Chicki at my feet, waiting for Ponting to come down those stairs. I am sitting before my PC, like the nerds I used to mock, scouring the world of the internet and, once in a while, out of sheer habit, going back to a cricket site to check the scores at Lord's.
Shocked? Well, so is the missus. She can't believe her eyes. I am not watching the Ashes Test! But that's how it is.
Oh no, there is nothing wrong with me or my dogs and I haven't run out of Lagavulin and I have definitely not become a nerd.
I am just bored…bored stiff; Yes, I am bored of cricket – of Test cricket. Can you believe that?
Of course you can. Lalit Modi was right, you say to yourself, when he hinted that my generation is dying; that those of us still fit and sane would much rather watch fifty-five yard sixes and the skimpily clad cheer leaders; that we prefer a couple of hours of cheap thrills any day over five days of dull tedious Test cricket.
Wrong again Mr. ICC Chief.
I do not the watch that T-20 game and I do not mix (nor replace) my passion for cricket with silly girls gyrating to music so loud and camera angles so ludicrous that joining my wife and watching Ekta Kapoor's 'soaps' is any day less of a torture – and that's some torture believe you me!
You are confused Mr. ICC Chief? You don't understand? What is this old man blabbering about? What does he want? Let me enlighten you.
A couple of years ago I read an article, I think by Roebuck or Selvey or Tim de Lisle: I don't remember now. It expounded a very interesting proposition about the promotion of the shortest version of the game. It stated that the entire effort was aimed at bringing to the cricket grounds, those who hated the game. People who couldn't be bothered with the nuances of the conventional game and who thought Test matches were a massive waste of time and money, were being enticed by providing them an alternative form of entertainment. Bands with the loud music, well endowed cheer-leaders, even pools to take a dip in at some of the grounds (the 'complete experience' as the media loves to call it) was meant to attract the 'cricket-haters'.
What the author worried about, though, was that while drawing the 'cricket-haters' to the grounds, you might be driving away the genuine 'cricket-lovers' who are appalled by the circus that has overtaken the game. He suggested that while the influx of the cricket-haters might be temporary (there attentions span being limited till the arrival of the next circus in town), the exodus of the cricket lovers might be more permanent. It was a very thought provoking piece but of course it met the fate of the handful of thought provoking pieces one comes across nowadays, It went largely unnoticed or commented upon.
You know what, Chief? Whosoever wrote that article was spot on. You have managed to drive away cricket lovers. I am a living example. There is a slight difference though. Although I do not care much for it, it wasn't T-20 that drove me away from Test cricket. It is Test cricket itself that I find unappetising.
No, the length of the game does not bore me. I just told you I have all the time in the world. Why, I wasn't driven away from it even when I was struggling to run a fledgling company and always desperately short of time.
And no, I am not bored by the drawn games or the speed of scoring. In fact, on both counts the game has actually improved. There are fewer drawn games and more runs scored (per over at least) than at most times since that pointless draw I watched in 1961 at Feroze Shah Kotla.
I am bored, sir, because I do not see a contest.
I see moderately skilled bowlers made to look worse as they toil away on heartless surfaces while equally moderately skilled batsmen are made to look like supermen as they keep hammering away with powerful bats across boundaries that are getting shorter even as I write. This slaughter of the lambs does not excite me.
I do not watch cricket with a placard reading 'SIXER' to be waived every time the ball disappears into the stand and waive another saying 'WE WANT SIXER' if there is a gap of ten deliveries since the last one. Oh yes I enjoyed watching a Botham, a Kapil and a Durrani hoist the bowler on to the top of the pavilion but trust me its not such great fun to see every Tom, Dick and Harbhajan do the same as if it was the easiest thing in the game. What's worse they do it with shots they should be comfortably caught off.
This is not the cricket I hope to see from the best the world has to offer when I sit down to watch Test cricket.
I sit hoping for fast bowlers like Roberts, Holding, Marshall and Garner at the Kensington Oval in 1983, to come and bowl toe-crushing yorkers interspersed with those 'smell-the-leather' bouncers and for a batsman like Amarnath to be beaten by some and hook others to and over the square leg fence; fighting almost single handedly to save the match. Mohinder failed to save India that day and also missed his century in both innings and I was heart-broken but it was great to watch. You know why? Because it was a contest.
I sit hoping for spinners, like Iqbal Qasim and Tausif Ahmed at Bangalore in 1987, to turn the ball square and for a batsman like Sunny Gavaskar to play the innings of his life, trying valiantly, and vainly, to save the Test for India. Only 714 runs were scored in 302 overs in that Test match. Sunil Gavaskar did not hit sixes. On top of that he failed by four runs to get a hundred in his last ever Test innings for India and worst of all India lost the game. . . and, horror of horrors, to Pakistan. We were devastated but tell you what, it was still a great game of cricket. You know why? Because it was a contest.
It was a contest on a wicket where great pace bowlers like Imran and Wasim Akram bowled just seven overs between them in the first innings and in the second spinner Qasim opened the attack with Wasim while Imran did not bowl a single over. But we were not enamoured by pace. India had made a turning track to suit its own spinners, and were caught short as the Pakistanis paid us back in the same coin.
It was a contest between two world class spinners, on a wicket tailor made for spin, against one of the greatest batsmen of his time. It was those conditions that brought about the contest and which forced Gavaskar to put together all his sixteen years of international experience in facing each and every delivery that reared spitefully off the track at him. It was an honour to watch that innings and a memorable occasion in spite of the loss to our sworn enemy. It was an honour to watch each and every delivery bowled at him by the Pakistani spinners. Yes there was a time when there were fans who took pleasure in watching each delivery . . . even those that were not hit for fours and sixes.
I hope in vain to see a series like the 1972 Ashes series in England. There wasn't a single innings of even 400 runs in that entire series; less than 28 runs were scored for every wicket lost; only five centuries were scored in the series and on top of that the series was drawn two Tests all. Yet it was a most engrossing series. Of course, by now you know why. Yes, it was a contest; a great contest between bat and ball.
It was not just a contest; it was a great contest. It had to be. When there are bowlers like Lillee, Snow, Massie, Arnold, Underwood, Illingworth and Mallett, you cant survive without batting unless it is of the quality of batsmanship represented by Boycott, Greg Chappell, Ian Chappell, Edrich, Greig and D'Oliviera.
None of those batsmen I have named scored runs the way they are being scored in the ongoing Ashes series in England. In just two Tests so far, more centuries have been scored than in those five. Seven batsmen are already averaging above fifty with five above sixty and two above seventy. In 1972 only Stackpole managed to average above fifty. Yet it was a batting performance to be savoured because of the quality of the bowling they faced and in helpful conditions.
Underwood, Lillee and Massie averaged fewer than 18 per wicket and they took 70 between them! Snow, Arnold and Inverarity averaged in the low 20's and Mallett and Illingworth in the higher 20's. You had to bat well to get runs in those conditions, on those grounds, against those bowlers, with those bats and those boundaries.
That's why it was a contest.
It's a disgrace to see batsmen, fattened by the millions they get for participating in the slapstick comedy of a game for a couple of hours or so, complain about conditions and wickets and grounds men when the ball deviates a few nano meters in the air or off the wicket. I wonder what they would have done had they been faced with Massie or Lillee or Snow or even Arnold in that English summer. Yes it's a disgrace to see how you have allowed the batsmen to be so thoroughly spoilt.
I have heard one of the greatest batsmen of our time talk of a colleague who manages to swing the new ball in words like, 'He has a God given gift. Its so rare.' Yes. It is rare all right but that wasn't always the case.
Forty years ago, in the nets of most clubs playing in the leagues in Delhi, Bombay, Bangalore, Calcutta and Madras, you would not be allowed to even touch that precious new ball if you did not swing it. It was no God given gift and it certainly wasn't rare. No Sir it was taught by the coaches and you could do it if your action was right.
Confront these batsmen with conditions, laws (where necessary), grounds (including boundaries) and wickets that will bring back the quality of bowling we saw just 2-3 decades ago. Let them shake off that reputation protecting armour of averages nestling in the fifties and watch the fun.
Oh don't worry about the long-term effects on these blue-eyed boys of yours; they will be fine, trust me. Of course, the riff raff among the batsmen may fall by the way side but those in the top most bracket will adjust and raise their game to a level that, today, they are not even aware they are capable of.
Oh yes, their batting averages will drop a few notches but is that important? Forget it. Better bowling conditions (an all inclusive term here) will breed better bowlers who in turn will raise the standards of the batting and the game all over. But most importantly we shall, once again, have a contest. A contest fit, if not for the Gods, at least for frustrated old cricket-tragics such as yours truly. Don't worry Mr. ICC Chief, even if it took all of five days, I will be there, sitting with my single malt and my dogs to cheer the protagonists.
Will it save the game? Well, to do that, you will need to do a few more things but this would be a darned great place to start.
With a faint and fast fading hope in my heart a loud lament on my lips, I remain,
Yours truly,
A Cricket Tragic