What is wrong with Australian Cricket?
Ganeshbabu Venkat |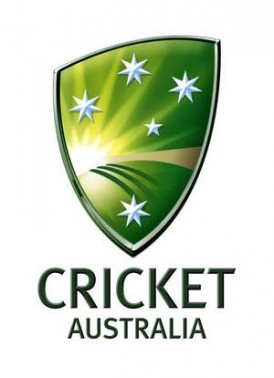 Any one who predicted after the 2007 Ashes Whitewash by Australia,that England would win the next Ashes series down under 3-1, with all three victories by an innings, they would have been either laughed off or dismissed summarily. It was inconceivable to think that Australia, who were not so long ago the undisputed champions of the world in Tests would fall to such a low. Of course cricket is a great leveler and West indies went through the same and they have spiraled down to the abyss now. Australia are not going at that rate, however if the slide is not arrested, it would not be long before they join the West Indies in the mire. The cracks were visible when South Africa defeated them for the first time at home in 15 years and West Indies gave them a tough fight last summer. But this Ashes loss was really the nadir. To put it bluntly Australian cricket is not simply struggling, but in fact is in serious trouble. There are a number of 'Ashes' autopsies going on at the moment, however, that approach fails to correctly identify that this problem has been a number of years in the making and not a phenomenon of just the past three months. Similarly, the blame being aimed at the players does not delve deeply enough into the quagmire that is now engulfing Australian cricket in general. We could summarily dismiss the Aussies in two words saying "They Suck" , But here is an extensive analysis by Stuart Wark and Ganesh Venkat about what's wrong with Australia as a cricketing team and all aspects of the game that need to be considered.
Cricket Australia (CA)
The problems in Australian cricket start right at the top with the administrative body which runs the game, CA needs to take a serious step back and re-consider their approach to the prioritization, scheduling and marketing of the game both nationally and internationally. While England were preparing for the Ashes battle, the Australian team was still in India playing an ill timed two match Test series just to appease the BCCI who wanted to prove to the world that they are indeed the #1 by beating this mediocre team. Australia were beaten convincingly in both the Tests. Although some could argue that it was good to be playing against the #1 team, a 2-0 defeat was not the ideal preparation before the Ashes. As it turned out the players from the home team were actually less ready for the Ashes than the visitors. While credit for England's planning should be acknowledged, it doesn't change the fact that Australian players should have been home and playing Shield cricket well before they actually did. Perhaps they thought they had Shane Warne and Glen McGrath and this English team could be brushed aside. How awfully wrong they where.
Just before the big Ashes battle, the Australian cricketing public were treated to an isolated and completely useless series of one day internationals against Sri Lanka in November. Spectators responded to this series by largely ignoring it. The Australian players were distracted from their Ashes preparation by having to play a sequence of games that no-one cared about at the time. To add fuel to the fire they promptly lost the series to give Sri Lanka their first series victory down-under. The Australians were morally dealt yet another blow by that ODI series defeat.Why Cricket Australia thought this series was more vital than the Ashes preparation remains a mystery. During the same period, England were preparing diligently for the longer form of the game. The term JAMODI (Just Another Meaningless One Day International), is gaining traction around the world, as more and more of these pointless and futile matches are scheduled. Cricket Australia, and the ICC for that matter, need to urgently re-consider both when and how many JAMODIs take place. It is an utter travesty that we are seeing seven ODI matches in this series between Australia and England, talk about flogging the dead horse. ICC should make sure that ODI series are not more than four games. Enough of digression.
Added to that ODI Series Doug Bollinger got injured during the Indian tour. He went into the Test series against India under-prepared, as CA had insisted that both he and Mike Hussey play T20 cricket for Chennai Superkings in the champions league. While there are escape clauses in their contracts that mandate their release for national duty, it was CA that insisted Bollinger not join the national team until his club duties were completed. The injury he picked up in India due to his lack of preparation effectively removed this potentially dangerous bowler for the summer. While it is impossible to know for certain, it is not too big a jump to assume that Brett Lee or David Warner would have been told to get back for national duty if required while they were playing for provincial sides in New Zealand, but the same standards were not applied with respect to the Indian series, again a case of CA not getting their priorities in order. Of course the Money is from India and no denying that fact, but this was a case of priorities gone horribly wrong.
The Selection Panel and their policies.
The Australian selection panel and policy needs to be seriously re-shaped. Any good management team needs to have a balance of perspectives and experience. The current panel are all former top-order batsmen who played in the 1980s. There are no fast bowlers,no spinners and no wicket-keepers. While it is impractical to have a panel comprising one from every category, the current group is seriously unbalanced and are clueless. It has been evident that the Australian batting has been a serious issue for a couple of years now, with a collapse on the cards almost every game. However, the changes to the batting order have been minimal whilst the bowlers are dropped almost on a whim or at the drop of a hat. One wonders if, perhaps sub-consciously, the current panel appear far more sympathetic to the plight of a batsman who is short of runs than a bowler who is short of wickets.
The selection panel's decision making over the past few years has been one of the major factors in the situation facing Australian cricket now. Their inability to make the hard decisions, and their unwillingness to accept their own mistakes, has been disastrous. Many people in the media have commented on the panel's poor timing in their choices, dropping players when in form and then re-instating them when out of form. Poor Phil Hughes is just one example of both ends of this spectrum. The sheer number of spinners they have tried since the retirement of Warne appears indicative of their inability to actually know what makes a good Test bowler. When it seemed finally they were going to stick with a spinner in Nathan Hauritz who could perform at a reasonable level, they jettisoned him for an ODI specialist journeyman with a First Class bowling average well on the wrong side of 40. While Xavier Doherty's performances in the first two Tests were, in light of his previous career, not surprising, his failures were then compounded by the selectors, who in a bizarre move picked Michael Beer out of obscurity instead of admitting they made a mistake in discarding Hauritz, who meanwhile was sent back to shield cricket. He did this with distinction, recording both his best ever bowling and batting figures, but that still wasn't enough for the selectors. The treatment of Hauritz at best was shabby. He had actually turned out to be a match winner for them against Pakistan just last year and here he was pushed aside for two green horns. Of course he did not perform well in India but for heavens sake, Warne and Murali struggled on Indian pitches and that was not something that should have been held against him.
The panel's decision making with batting positions was even worse. The selection of Steve Smith at number six was a recipe for disaster from the beginning. Prior to the start of the Ashes series the averages of Aussie #3 – Ponting,#4 – Clarke,#5 -Hussey,#6 – North in their last 10 Tests read as follows respectively 44.11,42.58,39.18 and 31.12. If any they should have dropped Marcus North, Despite of him scoring a century in a losing cause at Bangalore. Instead the Selectors where contemplating to drop Mike Hussey. Ponting at 35 is clearly not what he was five years ago. Usman Khawaja should have been fast tracked at #3, Followed by Ponting, Clarke and Hussey in that order. Instead No change was made and North failed promptly. When he was ultimately dropped, The selection of Steve Smith was even more amusing, He looked totally out of sorts and was given a chance to fail repeatedly when Khawaja was piling on the runs.
The recent development of Brad Haddin's sacking from the T20 is another sign of desperation, rather than forward planning. The selection panel appear so concerned about the leadership of the current team that they are willing to ditch one of their consistent performer in the past year, in the hope that his replacement will cover the holes in other areas. Hilditch has publicly commented that they want to smooth the transition from Haddin to Tim Paine, which is a pretty big hint that Haddin could be completely gotten rid of. Haddin is only 33 and in the normal scheme of things this shows two things. Australian selectors are in denial that they don't have the talent and are ready to confine a proven player to the dustbin and in addition they are not ready to consider Haddin for captaincy even in the short-term. Right now there are only three players who can walk in to this Aussie side , Shane Watson, Brad Haddin and Mike Hussey. It is really surprising that Shane Watson who has improved leaps and bounds, is not even in the frame to lead the side. Taking into account the recent history of Ian Healy and Adam Gilchrist, Haddin has around another three to four years of good performances. How can they be so sure that Paine would be the first choice replacement in three years time anyway, as we have seen other options such as Luke Ronchi and Graham Manou used within the last three year period. This is a classic case of "don't fix if it aint broke". Of course whether Paine or Haddin could warrant a place in this team as a specialist batsman ahead of Steve Smith is altogether a different issue.
Hilditch's recent comments that the selectors have done a very good job further underline just how far from reality he is now operating. The conclusion that Hilditch has to go is inescapable and the sooner he leaves it's better for Australian cricket.
Coaching and Planning
It is interesting that the coaching staff seem to have escaped most of the criticism aimed at the players. It is very clear that Australia is under performing, and the coaching staff need to bear a significant proportion of the responsibility. You can tell how a team is going by their ability to do the little things well, such as fielding, bowling no-balls, running between the wickets and so on. In the last series Australia bowled twice as many no-balls as England, and were run-out four times while effecting no run-outs of their own. Australia were clearly out fielded by England, a concept that is particularly hard to accept in light of the past twenty years of fielding excellence. Tim Nielsen is supposed to be the head coach, and therefore should take responsibility for these failings.
It is hard to identify exactly what Nielsen brings to the table as a coach. It certainly can't be planning. Australia have been comprehensively out-thought by their opposition in recent years. This is exemplified by the confusion demonstrated by Ricky Ponting in setting fields. They just want to get instant results when they set fields. Shane Warne identified this clearly during his commentary stint when he said they need to work on a plan to get the batsman out instead of switching fielders around. This shows that they are being reactive and not pro-active. Australia does not seem to have any concrete method of attack, and quickly disintegrate into panic tactics in the hope of getting a wicket, rather than working towards a plan. All of the long discussions only further diminish Australia's already poor over-rate, and lead to pressures in later stages and not to forget the finger wagging when things get out of hand. These kind of things results in ridiculous situations like Mike Hussey bowling to tailenders in India, purely to increase the over-rate rather than as part of a plan to win the game.
It is particularly galling to read comments from Nielsen that basically put all the blame for the poor performances in the Ashes onto the players. That is just gutless. It is hard to come up with any reasons why Nielsen should remain in what is arguably the most prestigious coaching job in Australia.
Media
The Australian media also must take a long hard look at their role in this problem. It is beyond belief that we are still hearing commentators saying 'no-one saw it coming'. If you read the myriad of message boards around the world, genuine cricket lovers with a strong understanding of the game have been predicting this precise problem for the past three years. Rather than admitting that the occasional victory over the past few years was merely papering over the ever widening cracks, the media instead would talk about the resurgence of the side. It is understandable that journalists have pressure from above to produce positive articles, however, they have failed to realistically portray the weaknesses that were rapidly emerging.
If the media had done their job and actually reported the slide of the team more accurately, more pressure may have been placed upon Cricket Australia to actually try and fix the problems. Instead, there is a now a huge crisis that could have been averted with proper planning. One possible problem is the inundation of the media with former cricketers, rather than trained journalists and good writers. A player might have played the game at the highest level and be good at it, that does not always make him a good reporter. However, the main issue with the media having so many former players is that they are often nervous about being too critical of people they know well and are friendly with. There can be an advantage in having the 'inside' perspective from a former player who has been there, however, this needs to be complemented by an appropriately analytical comment from a "real" journalist.
Prior to the Fifth Test, a number of Australian fans uttered the sacrilegious words – 'We hope that England win'. The rationale behind these statements were that, if Australia won and the Ashes were tied at 2-2, the media would accept Cricket Australia's positive spin on a drawn series, and no pressure would be placed onto the hierarchy to actually make the changes that are needed. It was only with another humiliating loss by an innings that the media has really started to make noises about the need for change.
Leadership
Need for change brings an interesting debate about captaincy. Clearly Ponting needs to go as captain. However there is no question that he is still Australia's best batsman and has at least two more years left in him at Test level. Nevertheless Michael Clarke as captain would be a very poor choice given the circumstances. CA invested a lot in him to be groomed as the next leader, however the truth is that he first needs to cement his place in the team as a batsman. CA should bite the bullet and make Shane Watson or Brad Haddin the captain and rebuild the team. However given the reluctance on Australia to retain ex-captains as players and not think of a captain outside the players they have groomed, that is a long shot odd but making Clarke captain could hurt them more in the long run. CA needs to think outside the box, to an extent at least, if they are to stem the decline. I would not be surprised if Clarke goes the Kim Hughes way, in tears.
The Fans
It was amusing to read comments from current and former players, as well as support staff and Cricket Australia, criticizing the fans' reaction to Australia's poor performances. Evidently, the fans are meant to never voice their disapproval when things are going wrong. Instead, they are just meant to blindly support the national side, regardless of how they are doing. While supporters should remain loyal to their side, it doesn't mean that they shouldn't recognize obvious problems. True supporters of Australian cricket need to make sure that they continue to loudly voice their disapproval of the current system that needs a major overhauling. Otherwise, no changes will be made, the slide down the rankings will continue, and Cricket Australia will ultimately face ever more problems in attracting the 'fair weather fans' away from the rival football codes.
Players
There has been enough criticism of the actual players. Such discussion simply deflects the attention away from the deficiencies evident in the larger structure of cricket in Australia. It is clear that the current squad of players is not at the desired level or standard, and cannot successfully compete against the top world sides in 2011, let alone bear comparison with their predecessors in recent years. However, unless the support structures are fixed as a matter of priority, the team will continue to stagnate near the middle of the field of Test playing nations or worse slide even further and could join the ranks of New Zealand, West Indies and Bangladesh. Did someone say Tier Two Test cricket?