Stokes is the key to the future
Peter Blackburn |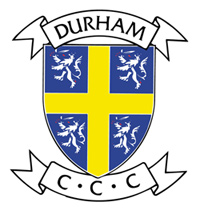 The 32nd president of the United States of America, Franklin D Roosevelt once suggested that 'we cannot always build the future for our youth, but we can build our youth for the future.' It is upon these lines that the County Championship seems to be operating in the present, with a great raft of promising and talented young cricketers coming through the ranks and being primed for futures with the three lions emblazoned across their chests. The shining, resplendent and exciting light at the forefront of England?s future hopes however, leaving other hopes in his wake is Durham?s Ben Stokes.
A simple tracing of the upbringing of England's latest prospective star sees Stokes following the recent template of being born away from British shores and moving to England to follow the cricketing dream. Stokes was born in Christchurch, New Zealand in 1991, and quickly followed in his fathers sporting footsteps as a keen rugby player. Whilst retaining the build of a successful rugby player, Stokes eventually turned his back on the egg shaped ball and worked on his obvious talents with cricket bat and ball. For English cricket fans however, the true story begins with Stokes' father, Ged being named coach of Workington Town's rugby league club in Cumbria. Through strong links forged between Durham CCC and Cumbria, Stokes was quickly snapped up in December 2009 at 18 years old with his huge talent glaringly obvious to Durham's scouts.
Quickly realising his dream of becoming part of the England set up, Stokes played two tests against Bangladesh for the U19 side, performing with some aplomb and showing his all round credentials with a half century and a few wickets. In 2010, Stokes was named in England's U19 World Cup squad, and captained by promising Yorkshire spinner Asim Rafiq, Stokes made a thrilling century against India. Not only did Stokes outline his early potential for the young England sides, but he won himself a further career highlight on his List A debut for Durham, clean bowling one of County Cricket's greatest competitors, Mark Ramprakash, with just his third ball. To date, Stokes boasts extraordinary first class records of 1541 runs at 46.69 supplemented by 28 wickets at 37.35, and promising List A averages of 509 runs at 31.81 and 14 wickets at 14.78. Stokes' coach at Durham, Geoff Cook, has identified that his one day game needs further work, but it is the style and ambition of his play that is as exciting as anything, perhaps even more so than his early averages, with Nottinghamshire and England Lions coach, Mick Newell suggesting that he had 'not seen anyone hit the ball as brutally for a long time' during Stokes' call up to the Lions' tour of the West Indies.
Since the retirement of Andrew Flintoff, and in reality for a number of months prior, England have struggled to fill the coveted position of a player capable of contributing to the top six or seven of a batting line up as well as providing a genuine bowling option. Several players have been identified as potentially filling Flintoff's boots. Luke Wright, Ravi Bopara and Samit Patel have been and gone and been again, and the likes of Stuart Broad and Tim Bresnan have been groomed with the hope of taking their batting ability to a new level but as of yet no one has successfully filled the role. England will come calling for Stokes at some point in the near future, and it will be his time to show that he can do what those before him have failed to and provide a solution. Unsurprisingly enough, Stokes has already drawn comparisons to the likes of Flintoff and Botham, but I dream of Stokes being compared to someone as impressive and as generation defining as Jacques Kallis. A lofty ambition I admit, and not something that I would wish for Stokes to be dragged down by, but this a young man with the sort of talent with the bat to fill a top six slot whilst also bowling comfortably in the 80's already, quite a feat for someone often written off as a mid pace 'dobber'. Kallis has been one of the most successful cricketers in South African and world history, and whilst expecting the same of Stokes would be both wayward and unfair, envisaging a major impact and a similar balancing effect on the England line up is far from the ridiculous.
For Stokes, 2011 has been a remarkably memorable year, and one that reminds me of the great Edmund Blunden quote, 'Cricket for us was more than play; it was worship in the summer sun.' It seems that Stokes has been an ever present kneeling at the cricketing altar with near-godly scores of 185 against Lancashire, 120 against Somerset and a List A 150 not out against Warwickshire the fruitful results of just one months worship in May. It is such scores that have produced high praise from Stokes? coach, Cook who refers to his young apprentice as 'a match winning cricketer, someone with the ability to take any opposition apart.' On one particular occasion, Stokes? worship in the summer sun was so great that he took career best figures of 6 for 68 including a three wicket over. Not to be outdone by his bowling self, batsman Stokes saw fit to cap the performance with a stunning 135 framed by five sixes in an over off the spin bowling of Liam Dawson. The 10th April 2011 was Stokes' day, a day that Durham, and their opposition, Hampshire, saw the true potential of the man who could be England's next star.
One of the most impressive and promising aspects of the future England star's armoury is the extent to which he is a modern, progressive, attacking and exciting player. England's current one day series against Sri Lanka is highlighting the consistent struggles that the national side have with getting to grips with attacking play in the 50 over game. England have looked flat, one dimensional, and with the exception of Eoin Morgan, rather lifeless. Stokes is a potential antidote to the strife of the England side. Short of balance, and looking for someone to clear the boundary at number six as well as someone who can chip in with some overs; Stokes could be this man. The rumours are that the England selectors are looking for similar sorts of power to bring in to the team that they did when winning the Twenty 20 World Cup in the Carribean. If this is the case, we can expect it to only be a matter of time before Ben Stokes finds himself representing England. Stokes is not a replacement for Freddie Flintoff, nor will he provide the sort of attacking cutting edge with the ball, but he could just be the man to bring a balance to the international side once again. Stokes might just be the next hero of English cricket.