Repercussions of the IPL in England
Paul Wood |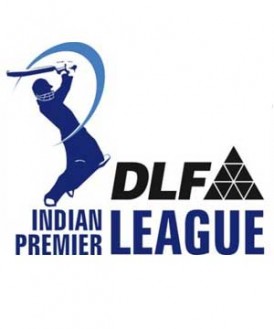 Following the conclusion of the Indian Premier League auction at the weekend, what impact, in terms of disruption to the counties, will it have on the start of the domestic campaign in England?
The IPL gets underway on the same day as the County Championship season kicks off (April 8), and while some counties will be hampered by the absence of some of their finest talents for a substantial length of time, the impact could indeed have been more severe. There were several English and English based players that were not selected for any of the franchises.
The prolonged contractual discussions between Essex and Ravi Bopara seemed to focus around the details of IPL payments, a potential compensation percentage for him being allowed to play in the tournament, which all proved unnecessary as Bopara was not picked up by any of the franchises. New team-mate Owais Shah will be absent from the Essex line-up for the duration his franchise, Kochi, are in the competition, as will all-rounder Ryan ten Doeschate who will join up with Kolkata Knight Riders. Of course Essex will have been aware of Shah's intention prior to him signing for the Chelmsford club.
In Essex's situation, they may opt to sign an overseas batsman for the early part of the Championship season to ensure they make a strong start in attempting to regain Division One status. Money gained by way of compensation for two players joining the IPL, will help fund a possible move for South Africa's Hashim Amla, who had a brief, yet very successful, stay with the club in 2009 when he averaged in excess of 100 after three first-class matches.
Along with Shah and ten Doeschate, there are a further seven players that would have started the domestic season in England, had the IPL riches not come calling. Michael Lumb returns to the IPL, joining Kevin Pietersen at Deccan Chargers, his club skipper at Hampshire Dmitri Mascarenhas aims to impress at Kings XI Punjab and Somerset pace bowler Alfonso Thomas will play for new franchise Pune Warriors. From a cricketing aspect Somerset are disappointed Thomas will be heading over to India, but they also understand the opportunity and support him in his decision.
The recently retired England Test batsman Paul Collingwood will not start the season with Durham as Shane Warne's Rajasthan Royals view him as a vital member of their side. In a way you cannot begrudge Collingwood the opportunity to earn himself some serious money (although his $250,000 fee may be one of the bargains) such has been his commitment to the Test side, and he should be available for the duration of the tournament. Franchises may well have been put off signing the likes of Graeme Swann, Jimmy Anderson, etc, as they would be required to return home early and prepare for the Test series against the touring Sri Lankans. Pietersen and Stuart Broad are the only England Test regulars featuring in India.
Leicestershire made the decision to bring Australian all-rounder Andrew McDonald back to Grace Road as their overseas player for 2011, but an IPL contract with Delhi Daredevils delays his arrival. The same applies to Somerset's overseas position, retained by Murali Kartik for 2011, and also the fortunate owner of a wealthy IPL contract, alongside Somerset team-mate Thomas at Pune Warriors.
I am sure there are several other players that may have fulfilled an overseas vacancy with a County from April had they not secured an account swelling contract for a few weeks work in India. Names such as David Hussey may have been (and may still be later in the season) re-united with Nottinghamshire, James Franklin may have returned to Gloucestershire and if finances allowed, Worcestershire may have applied for the services of Shakib al Hasan from the start of the season but for their inclusions in the IPL. Of course it is understandable for the overseas players to opt for a similar or substantially improved wage for around seven weeks work in comparison to the hard yards of a full County season.
The one situation which I find slightly bewildering is the decision taken by Eoin Morgan to sign an IPL contract, and the same applies to Bopara should a franchise have offered him a deal. With Collingwood retiring from the Test side, it clearly opens up a position in the England middle order that will more than likely be filled by a batsman, such is England's preference to play six specialist batsmen. What better way to project your talent, form, and potential as Collingwood's replacement than scoring heavily with your County in the Championship prior to the Sri Lankans arriving late in May ?
Morgan instead will be trying to slap it about in 20-over cricket! Now unless he has received approval from the England management, surely he would have been better served, not concentrating on his bank balance but preparing as best he can for Test cricket. If he is selected for England, he will be going into the Test series without any first-class cricket under his belt in 2011, or with very limited game time.
The lack of an offer may ironically work in Bopara's favour should he find some early season form with Essex. He also offers the kind of part-time medium pace that Collingwood used to offer England. Having bamboozled Mike Hussey with his last ball in Test cricket, Collingwood may rightly argue his part-time label, and as the Ashes hysteria is still abound, we shall uphold his protestations.
Somerset's James Hildreth will also hope to catch the eye of the selectors after impressing with the England Performance squad over the winter in Australia. He had comfortably his best County Championship season last year proving to his critics that he can score plenty of runs away from the batsman-friendly Taunton aswell as punishing attacks at home. Hildreth scored 1,440 first-class runs, including seven centuries, at a mightily impressive average of 65.45.
Bopara and Hildreth will also both get the opportunity to press their claims when the England Lions compete in the West Indies domestic first-class competition during February and March. Leicestershire's James Taylor who is also part of that squad should not be overlooked as possible replacement for Collingwood, but the opportunity may have come too soon for him.
So once again there has been disruption to best laid plans for a handful of the English counties, but we should be aware it could have been much worse. With so many Championship games being shoehorned into the months of April and May, there has to be changes made either to the scheduling of the domestic fixtures or the creation of an IPL window that does not affect other cricket around the world. Of course with the volume of cricket being played this is becoming increasingly problematic to successfully arrange, and that particular challenge continues.