Matches to Look Out For
Angikaar C |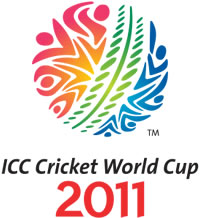 There have been accusations, perhaps justifiably so, that the group stage of the ongoing 2011 World Cup, is too long and unwieldy, and has far too many boring match-ups (would people really be interested in watching Canada vs Kenya?). That may be the case, but there are some really interesting matchups, even in the group stage and we take a look at some of the matches which at least look promising on paper and should have some extremely talented players taking on each other. Of course, any match, even if it includes the so-called 'minnow' teams has the potential to turn out extremely well, but most matches in this list contains some of the top teams taking on one another.
We are looking at expected squads, and if any of the players mentioned here are ruled out due to injury, that would really be a shame.
Group A
Australia vs New Zealand
Nagpur, 25th Feb, Friday, 04:00 GMT
The Trans-Tasman rivals always have a good go at each other, and this should be no different. Expect NZL, who might not be at their best but still an extremely capable unit, to make a statement against an Australia, trying to silence doubters about their ability
Watch Out: McCullum vs Tait/Johnson/Lee
Sri Lanka vs Pakistan
Colombo, 26th Feb, Saturday, 09:00 GMT
Sri Lanka might look a capable and effective side, but as every cricket-lover knows, Pakistan on song can dismantle any opposition. This is going to be pure Pakistani passion against quiet Sri Lankan determination.
Watch Out: Afridi vs Malinga
Sri Lanka vs Australia
Colombo, 5th March, Saturday, 09:00 GMT
A re-match of the 2007 World Cup final. Sri Lanka will be itching for revenge at home.
Watch Out: Dilshan vs Tait
New Zealand vs Pakistan
Pallekele, 8th March, Tuesday, 09:00 GMT
Pakistan would fancy themself against New Zealand, but New Zealand would be desperate to put one over them, after their series defeat against the same opposition.
Watch Out: Afridi vs Vettori
New Zealand vs Sri Lanka
Mumbai, 18th March, Friday, 09:00 GMT
This promises to be a tough outing for NZL as they take on a talented SL team. But NZ are no pushovers and Vettori will seek to make SL toil for every last inch.
Watch Out: B McCullum vs Malinga
Australia vs Pakistan
Colombo, 19th March, Saturday, 09:00 GMT
This on paper, looks set to be the most exciting matchup in Group A. Australia and Pakistan have produced some great matches, the most recent one being the 2010 T20 WC semifinal where a M Hussey whirlwind of 60 off 24 balls snatched a certain victory from Pakistan. Pakistan step up when they are confronted and they would seek revenge from a Husseyless Australia now.
Watch Out: Ponting vs S Akthar
Group B
South Africa vs West Indies
Delhi, 24th Feb, Thursday, 09:00 GMT
This will be both SA and WI's first match in the competition and both will want to get off the mark in emphatic style. WI will take inspiration from the fact that they defeated SA in the first match of the 2003 WC, while SA should, by now, be desperate to shed off their 'chokers' tag.
Watch Out: Gayle vs Steyn
Bangladesh vs Ireland
Mirpur, 25th Feb, Friday, 08:30 GMT
Ireland may still be minnows, and Bangladesh may have just started to fire, but that does not take anything away from this matchup. Bangladesh will remember that Ireland came out victors when the two teams last met, and a repeat will not be forgiven by their cricket-crazy population. Ireland, as usual, look a sturdy, effective team and will quietly fancy themselves.
Watch Out: T Iqbal vs T Johnston
India vs England
Bengaluru, 27th Feb, Sunday, 09:00 GMT
England will face their sternest test in Group B when they come across a confident, rampant India. A win over India will do wonders to their confidence.
Watch Out: Pietersen vs Harbajhan
Bangladesh vs West Indies
Mirpur, 4th March, Friday, 08:30 GMT
Bangladesh are playing at home, which suddenly makes this match extremely interesting. Will Bangladesh suffocate the Indies with their spin attack or can Gayle and Pollard tee off to silence all the Bangladeshi supporters?
Watch Out: Pollard vs Shakib Al Hassan
England vs South Africa
Chennai, 6th March, Sunday, 04:00 GMT
Pietersen, England's talisman, somehow plays incredibly well when he plays against his country of origin. The two teams have had some intriguing contests in the recent past, and again, Smith will want to make another emphatic statement.
Watch Out: Pietersen vs Steyn
India vs South Africa
Nagpur, 12th March, Saturday, 09:00 GMT
Like Australia-Pakistan in Group A, this is the match to watch in Group B. Though SA defeated India in the ODI series recently that was held in SA, on their own territory India are a formidable and unforgiving bunch. Will they prove too much?
Watch Out: Sehwag vs Steyn
England vs West Indies
Chennai, 17th March, Thursday, 09:00 GMT
If Bangladesh can spring a few surprises, England and WI would both be under pressure to get into the next round. In that context, the match suddenly becomes very interesting.
Watch Out: Pollard vs Swann
Going on from Bangladesh, though most of their matches are not in the list, it would be unwise to write them off. Playing in home grounds gives them an immense advantage and they have the potential to cause mayhem in Group B.
Sincere apologies if I've missed any matchup which you think deserve to be included.