Indian Premier League 2009 – A Post Mortem
Swaranjeet Singh |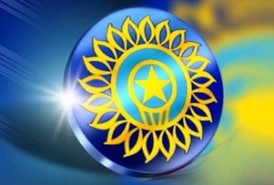 Statutory Warning: This is a POST mortem – an Autopsy Report
Post-Mortem:
1. After death (literal translation)
2. Occurring or done after death
3. Of or relating to a medical examination of a dead body
Autopsy:
1. See for yourself (literal translation)
2. Inspection and dissection of a body after death, as for determination of the cause of death
3. An analysis of something after it has been done or made
Hindsight:
Recognition of the realities, possibilities, or requirements of a situation, event, decision etc., after its occurrence
Why the medical mumbo-jumbo you ask. Well whenever one writes a post-review the response invariably contains some negatives laced in sarcasm of the 'hindsight is always 20:20' variety. This is very irritating and one is tired of explaining the difference of a post-review as against a preview. Hence I decided to get this issue out of the way at the very outset. A Post review of an event, like an autopsy, is done after its occurrence. Hindsight is a given. Remember, we are looking at the hind end of the subject! Come to think of it, why not make it a proper Autopsy Report? Yes indeed – why not?
General Information: Eight bodies, embodying the campaigns of eight groups of warriors and the hopes, aspirations, desires and dreams of their zillions of supporters, were brought to us. Seven of the bodies are actual bodies (as in DEAD bodies) and the eighth is actually alive and well – with some superficial wounds and scars of battle but none the worse for them. We are told it is to help us understand the causes of the death of the others since all eight were put to the same grueling conditions – if you can call five weeks of fun and frolic in the Rainbow nation grueling; with millions in their bank accounts irrespective of what they did in the battlefield and whether they ended up with a diamond and ruby encrusted monstrosity of a trophy or the proverbial wooden spoon.
The Dead Bodies: These were labeled Super Kings (CSK), Rajasthan Royals (RR), Delhi Daredevils (DDD), Mumbai Indians (MI), Royal Challengers (RCB), King's XI (KXI) and Kolkata Knight Riders (KKR) – the last of these bodies being in a severely mauled and dismembered condition.
The living specimen was called Deccan Chargers or DC.
Forensic Autopsy (application of the sciences (read statistics) to answer questions of interest)
We examined, separately and collectively, the various parts of the bodies viz. the torso, the upper and lower limbs, the head (brain) and the heart and compared these and then ranked them for each attribute.
The torso: Batting (Weightage 1.5)
There was a clear difference in the weight, muscle mass, fat (or absence of it) etc. Here is how we ranked the eight of them and the statistical reasons for such ranking. As can be seen the Champs were not the one with the mightiest torso.
We have two criteria for measurement Strike Rate and Average – determining the strength and the endurance respectively. The normal for a healthy body in the conditions prescribed are 120 plus and 25 plus respectively.
BATTING

RANK

TEAM

Strike Rate

Average

1
CSK
126
25.7
2
DDD
122
26.9
3
DC
124
22.6
4
KXI
114
21.5
5
KKR
116
20.4
6
MI
113
23.1
7
RCB
109
20.3
8
RR
106
17.1

Overall

117
22.0
The Upper Limbs: Bowling (Weightage 1.0)
Here the criteria were Economy Rate (flexibility and suppleness) and Strike Rate (power and impact) and we found that a couple of those whose torso's had been weak were quite strong of limb. Four of them were clustered (more or less) on Economy Rate (the more important criteria by a little bit) but their sheer force to strike differentiated them. The norm here is Below 120 for Economy and Below 20 for Strike Rate. Once again the Deccan Chargers were not at the top – far from it.
BOWLING

RANK

TEAM

Economy Rate

Strike Rate

1
RR
115.1
19.7
2
MI
117.2
20.7
3
DDD
122.7
18.8
4
CSK
123.4
18.9
5
DC
123.0
19.6
6
RCB
122.6
23.4
7
KXI
124.2
20.9
8
KKR
129.1
30.4

Overall

122.2
21.0
The lower limbs: Fielding (Weightage 0.5)
The overall condition of the lower limbs was quite poor. One would expect warriors to be in better condition. Yet some were better than the others. The ranking in this criterion of fielding is based on visual examination and there are no statistical figures to support.
FIELDING

RANK

TEAM

1
DC
2
CSK
3
RR
4
DDD
5
KXI
5
MI
7
RCB
8
KKR
Till this stage, the Super Kings (CSK) appear to be far stronger in body than the Deccan Chargers and yet the latter prevailed but then we haven't yet examined the spirit and that most vital of body parts the head/the brain.
The Head: Captaincy (Weightage 1.0)
Again there are no statistical supporting evidences for the rankings but these are explained in the Main Body of the report or the Diagnosis. Remember you are really dead only when you are brain dead and this was very true for some of them. They had dead brains.
Captaincy

RANK

TEAM

1
DC (Gilchrist)
2
RCB (Kumble)
3
RR (Warne)
4
CSK (Dhoni)
5
MI (Tendulkar)
6
DDD (Sehwag)
7
KXI (Yuvraj)
8
KKR (McCullum)
The Heart: Team Spirit (Weightage 0.75)
This again is devoid of statistical support but what was the condition of Team Spirit in many cases was very apparent on visual examination. In some cases the heart just wasn't there!
Team Spirit

RANK

TEAM

1
DC
2
RR
3
RCB
4
CSK
5
DDD
6
KXI
7
MI
8
KKR
A Summary and final ranking (with appropriate weightage)
| | | | | | | | |
| --- | --- | --- | --- | --- | --- | --- | --- |
| Rank | TEAM | Batting | BOWLING | FIELDING | Captaincy | Spirit | Points |
| 1 | DC | 6 | 4 | 8 | 8 | 8 | 31 |
| 2 | CSK | 8 | 5 | 7 | 5 | 5 | 29.25 |
| 3 | DD | 7 | 6 | 5 | 3 | 4 | 25 |
| 4 | RR | 1 | 8 | 6 | 6 | 7 | 23.75 |
| 5 | MI | 3 | 7 | 4 | 4 | 2 | 19 |
| 6 | RCB | 2 | 3 | 2 | 7 | 6 | 18.5 |
| 7 | KXI | 5 | 2 | 3 | 2 | 3 | 15.25 |
| 8 | KKR | 4 | 1 | 1 | 1 | 1 | 9.25 |
So we understand why Deccan Chargers survived and prevailed but it's surprising that RCB survived longer than some others. Clearly the heart and brain can keep you alive even when the rest of the body has almost withered away and, of course, there is the unexplainable element, which we scientist types tend to discount, that of lady luck.
The dead bodies were not all brought at the same time. Four came first, then another two and finally the seventh.
1. Kolkata Knight Riders : Case Spoilt by Inept Surgeon
This body had been through some serious trauma before its demise. To start with it had a brain transplant It was a good, healthy brain but large parts of the rest of the body seemed to reject it. On top of that, it appears that the surgeon who conducted the transplant operation, inadvertently, removed the heart at the same time. This completely stopped supply of vital blood to the new brain making it almost impossible for it to function. It was a miracle that this body survived this long. In spite of the weak limbs, the fairly robust trunk would have carried it through longer but for the problem at the head and the missing heart. KKR never stood a chance. In fact, for most of the latter part, it was just kept alive on support systems. It had been dead for long.
Its impossible to explain why none of the top four batsmen, which included two of the game's most devastating hitters, could touch a strike rate of 120 with Ganguly striking an abysmal 91.3 – the worst amongst the major batsmen in the entire tournament.
It wasn't just the batting. With the ball they were an absolute disaster.
* While the other seven teams struck a wicket every 20th ball, KKR's bowlers did it in the 31st.
* They gave away eight runs more per 100 balls than the others.
* They averaged 39.2 per wicket – others averaged 24.5.
Its true that batsmen win you limited overs games but bowlers can help you lose them. In Agarkar they had the most profligate bowler in the entire IPL. Henriques wasn't far behind. In Dinda, Hodge and Ganguly were often taken to the cleaners. Yet they did not play Langeveldt till the last game and he ended up with three wickets with an average of 5, a strike rate of 8 and an economy rate of 63 per 100 balls. When his name was announced for the last league game one was stunned. We had forgotten he existed. But if Sehwag can do it to McGrath…
Finally, there is absolutely no denying the damage done to team spirit from the very beginning with the controversy surrounding the captaincy. If Buchanan was bent on doing a Greg Chappell and Shahrukh bent on supporting him, they should have done it much earlier and also bade adios to Dada at the same time. The comments of small fry like Dinda at the end of the tournament were painfully reminiscent of Zaheer's and Bhajji's diatribe when Ganguly was deposed as the Indian captain. It was bad man-management and very poor maintenance of discipline. Any other result than the team produced would have been a surprise in such circumstances.
2. Kings XI : Brain Dead with a good body
This was a strange case. The body looked outwardly healthy. The limbs were in reasonable condition and the torso looked fairly muscular. The surprise was the head. It looked superb outwardly but close examination revealed a very small and unimpressive brain. In fact, we suspect the brain hadn't worked properly all through.
The Chandigarh outfit were not a bad side but a lackluster leadership made them look worse. Yuvraj Singh's aggressive batting is nowhere reflected in his style of leadership. Yuvraj moans far too much about bad luck. That's usually a sign of a weak leader.
He grossly under bowled himself, under played Romesh Powar, by far the most economical bowler besides Lee and generally was uninspiring. His fans would be most disappointed with his batting though. In 2008, he was 8th in strike rate (minimum 100 runs in the tournament) at 162.5 per 100 balls. This time he was 32nd at 115.6 with even Rahul Dravid above him. I am not surprised though. Yuvraj's batting has serious limitations. In those conditions if he had tried to score faster he would have scored even fewer than his 340 runs.
3. Mumbai Indians : Weak heart lets down powerful upper limbs.
The strongest and most impressive arms belonged to this body. The torso was reasonable but the heart seemed to be a bit weak with a tendency to pack up when the going got tough.
With Malinga, Zaheer, Harbhajan as leaders and Bravo, Kulkarni, Jayasuriya and Duminy for support, this was probably the strongest bowling side in IPL 2009. Although I cant understand why Duminy did not bowl more.
Their real problem, however, was batting. The way they tried to use Harbhajan for almost all kind of batting crisis just showed how bad their situation was. They had just three experienced players at the top and of those Jayasuriya did not have a great record in South Africa. They desperately needed Tendulkar to strike a great partnership with Sanath at the top. That did not happen.
They opened together in the first seven innings. Of the five times when at least one of them scored they won thrice. But twice, while chasing very small targets, they failed together and the matches were lost. The targets were 145 and 119 only. This just exposed their weak underbelly.
The solution they thought of was bizarre. In the next six games, they never repeated an opening pair in any two consecutive games. They lost four of the six games and went out of the competition.
In the crucial game against Rajasthan, Sachin gave the reason for loss as 'our batsmen panicked at the end'. He was spot on but he was responsible for the panic. Sitting in the dug out still wearing his pads and helmet while 40 runs were scored, he sat stone faced, unsmiling and obviously nervous as he looked straight in front of him. Of course his team and the batsmen were tense and panicked – their hero and leader was so clearly shell shocked himself. How could they have behaved differently?
Sachin's captaincy, as during his two stints with the Indian side, was too involved, far too intense (tense might be more appropriate) and this led the young side to choke and panic in tight situations.
If Sachin is going to come back next year, he should advise Ambani to invest in a couple of solid classy batsmen (bringing Rahul Sharma back home would do for a start) and step down from captaincy. Sachin is more useful, even for his captain, when he is a non-captaining senior in a side.
4. Rajasthan Royals : Very strong heart, crafty brain, powerful legs and yet
This was a warrior that would not have died so early if the brain, heart and limbs were all it took, but a weak torso is a prerequisite to keep the entire body going and this was an emaciated torso, not strong enough to sustain the other vital organs of the body, healthy though they undoubtedly were.
Sohail Tanveer was IPL 2008's highest wicket taker with 22 scalps. Shane Watson, with 17, was in joint third place. Watson was also one of the tournaments highest run getters with 472 runs at 152 per 100 balls! This time both these players were missing and the only batting star left, Graeme Smith, was in less than prime form. If what Warne's team had achieved last time was considered miraculous, this time it would need some kind of divine intervention and yet till their very last league game, Rajasthan Royals were in contention for a semi final spot. This is an achievement in itself.
If the Knight Riders were by far the weakest bowling side in IPL 2009, the Royals were by far the weakest batting side and it shows in their results. They average a miserable 17.0 per innings with the bat nearly six fewer than others. They score 12 runs per 100 balls less and spite of having Yousuf Pathan in their ranks, they hit just 45 sixes against an average of 66 by the others.
With Smith not firing regularly and the Asnodkars of the world thoroughly exposed in bowler friendly conditions, Royals depended far too much on Yousuf Pathan to repeat his heroics of 2008. This was too much to ask from someone who remains, basically, a pinch hitter irrespective of how far and how often he hits them. Rajasthan needed some batting of the saner and classier variety but other than Smith they had no one to fall back upon.
Yet, with some very disciplined bowling, led by the amazingly consistent Munaf Patel, desperate fielding by one and all, a spirit of do or die and above all a skipper who would surely make a great poker player. Not a single one of the teams in the tournament showed the gumption to call the bluff of the ageing Australian super star as he pretended to be playing some strategic master-stroke in the most dire of situations. Although bluff and bluster can go only so far, and Warney's took him far enough.
With just a little more luck, he may have still made it to the semis but he made a big mistake in the final game when he left out Graeme Smith of the playing eleven. In his desperately threadbare batting squad, even a one armed Graeme Smith, batting with a rolled up umbrella, should have been a certainty. It is for this unpardonable folly that he drops to third in my captaincy rankings otherwise the top spot was his for the taking.
In spite of very weak batting, of the four teams that failed to make it to the semi finals, this was still the finest side and with just a little bit of luck would have made it to the last four.
The losing semi-finalists
5. Delhi Daredevils: An Abnormally thick Skull
This was one of the three strongest bodies on view – in most physical aspects the most impressive. Yet a thick skull and some problems higher up in the torso caused its early demise.
Delhi's good fortune to have rich local talent (Sehwag, Gambhir, Karthik, Nehra, Sangwan, Mishra) was nullified by the failure of the celebrated openers. Sehwag is not so much in bad form as is suffering from his obstinacy to prove to the world that he can and will succeed by playing atrocious strokes. Fortunately Dilshan and De Villiers came to the party again and again. Later, in Sehwag's absence, Warner opened and even Gambhir flowered.
However, Sehwag's obstinacy affected Delhi in much worse manner.
What started as a bit of a mystery became a clear though largely unpopular strategy on the part of Sehwag. For some strange reason Sehwag had decided that McGrath does not fit into his scheme of things. Vettori bowled in 7 games and took 7 wickets at 25.9 – economy rate 131. Nannes, who played in McGrath's place, had 15 wickets at 24.8 – economy 126. Forty-four bowlers (minimum ten overs) bettered those economy figures in this edition of the IPL. There is every reason the believe that McGrath could have easily been a forty-fifth. But who is to argue with Sehwag.
At the semi-finals presentation ceremony Sehwag mentioned that he and Dilshan had done a good job to recover after two wickets had fallen in the first over. He forgot to mention that he had thrown away his wicket trying to play a cute sweep shot and that after he and Dilshan had put on 83 in a mere 9.4 overs. If he had continued they may have put up a much bigger score and, of course, if McGrath had been playing, Deccan may have had a bit tougher time chasing it. Nannes, his replacement, went for 12.7 runs an over.
Sehwag made another grand statement to the press. Asked why he hadn't played McGrath he mentioned the Aussie hasn't played any cricket for a whole year. Now with not a ball played by him in IPL 2009, next year it there would be no reason whatsoever to play him, right?
6. Chennai Super Kings: Superb torso and upper limbs
As good a body as any we have seen. With a little bit of luck they would have survived.
Except for new ball bowlers, CSK were as good a side as any other in this tournament. In Hayden, Raina and Dhoni they had three devastating batsmen and in Badrinath and Parthiv Patel they had decent support. In Murali they had the tournaments most economical bowler and in Raina and Jakati they had a surprisingly good support spinners. The weakness was the lack of economy in the bowling of Balaji and Morkel although both picked up wickets. Joginder Sharma played just four games and Goni's seven were, seven too many.
Their fielding too was above average. The presence of Hayden (and the good mood he was obviously in) helped the side maintain high spirits in spite of the skippers public reprimands which seemed to rankle at times. Their defeat in the semi-finals was just one of those things that happens in sport. Royal Challengers just had a great day. Super Kings take a lot of positives from the tournament. They need to induct some good new ball bowlers – ideally those who can bat a bit.
Incidentally, they made very poor use of Morkel's abilities with the bat. This clearly cost them a few games but Dhoni like Sehwag, is a man who sticks to his ideas. The fact that he dropped Joginder Sharma (another idea of Dhoni) came as a big surprise.
The Runners Up
7. Royal Challengers : Weak body – strong heart
Another interesting case study where an all round weak body was kept alive almost till the end by a strong heart.
If there is one side amongst the eight that owed so much to a single individual it was what RC Bangalore owed to their second skipper and star bowler, Anil Kumble. Single handedly he carried the attack and his leadership lifted the side out of the dumps in which Kevin Pietersen had left it a third of the way through the league phase.
Praveen Kumar, Kallis and Vinay Kumar were far too expensive and there was just Kumble to keep the runs down. Left arm spinner Appanna started well but we did not see much of him later. If one has to find a flaw in Kumble's leadership, it has to be in his hesitation to bowl part timers. Other sides had made very good use of them like Deccan Chargers with Rahul Sharma or Chennai with Raina but Kumble hesitated to bowl Virat Kohli for example beyond his 6 overs in 16 matches. They were unlucky to lose Steyn early. He may have made that small difference which was all that separated them from getting hold of the trophy.
Their batting was sustained by Kallis, Taylor and Dravid with Pandey grbbing his chances so brilliantly towards the end. Their faith in Uthappa was completely baffling, however. He played 13 innings in all in the seventh of which he scored 66 not out in 42 deliveries. In the twelve games on either side of it, he scored 109 runs at 9.9 per innings at a strike rate of 85.1. His display was pathetic and yet he was persisted with.
They just found someone to do that little bit every time they were in a crunch situation. That kept carrying them through as happens in shorter formats. In the final, however, a dropped catch by Dravid and another moment of madness by him while batting, ended their spirited campaign.
The Champions
8. Deccan Chargers: Strong Heart, Sharp Brain, Athletic body – a perfect specimen.
What a very strong heart and brain can do when coupled with a good (not necessarily the best) body was demonstrated by our ultimate warrior. The reverse is rarely true.
Delhi with Sehwag, Gambhir, De Villiers and Dilshan may have had a better batting side, Mumbai with Zaheer, Malinga and Harbhajan may have had the better bowling but there was no better all round side than the Deccan Chargers. The most remarkable thing about their side was how little it changed. Gilchrist (16), Rahul Sharma (16), Venugopal (16), RP Singh (16), Ojha (15), Gibbs (14) and Suman (12) were almost fixtures. Fidel Edwards (6), Symond (6) and Dwaynne Smith (8) were limited only because they came late or had to leave early due to international commitments. The continuity in the side had obvious advantages.
Take those ten, add Harris, and you can realize the strength of the side in all three departments of the game. Then they had as skipper someone who was so obviously loved by his team mates – loved and respected. Gilchrist got the best out of his boys without having to run them down for a poor performance. He never burdened them with unreasonable expectations. At presentations he expressed surprise, if they won and gladly underplayed their own position in the championship. This was in sharp contrast to the other captains. One must congratulate the owners of Deccan Chargers for they have to have a role in making the skipper feel so relieved of pressure – and this despite last year's wooden spoon.
It?s difficult to find fault with Gibbs's decisions but if one has to, I would ask why Styris and Vaas weren't given more than their two chances each. But with the restriction on non-Indian players in a playing side, one can guess the answer.
This was not the best batting and bowling side in the IPL 2009 but this was the best fielding side with Rahul and Gibbs providing a sensational show close in on the off side, the best led side and the best spirited and happy outfit. Why, they dropped their original Icon (VVS Laxman) and there wasn't a murmur. Laxman was last seen laughing and thrilled to the gills as the match was coming to its glorious end on the final day.
Kolkata and Ganguly fans have a lot to learn.
Conclusion
The second version of the IPL has been very different from the inaugural one in India – both quantitatively and qualitatively. Lets look at the stats first.
* In 21 more overs, 1465 fewer runs have been scored !
* The batting average has dropped from 24.4 to 22.0 !
* The strike rate (off the bat), in spite of reduced boundaries, has dropped by 12.4 per 100 balls faced !
* Only 2 centuries were scored against 6 last time and 68 fifties against 94 !
* Boundaries have come down by a staggering 1544 (reduced boundaries notwithstanding) and over-boundaries by 116 !
* Where 63% of the runs were scored from fours and sixes the proportion is now just 54!
* There are eleven 4 wicket hauls as against eight last time.
Amongst the top 20 run scorers in IPL 2008, were eight fringe youngsters from India, Yousuf Pathan (435), Shikhar Dhawan (340), Robin Uthappa (320), Asnodkar (311) and Parthiv Patel (302) in the top 20 with Venu Rao, Nayar and Badri in the next ten, seemed to have got a platform to show the Indian selectors what they had been missing or so we were told by the frenzied media. This time around there is none in the top twenty and in the next ten are Kohli, Suman and Yousuf Pathan – the last named with nearly 200 runs less than last time.
The top run getters of almost every side are experienced internationals, mostly older and the few youngsters are also those who have made a name for themselves in Tests and/or ODI's already. So what has changed? How come this game for the young man seems to have suddenly become the playground of the retiree?
The answer lies in the terrorist threat perception in India and the failure of Mr Modi and India's Home Ministry to come to a satisfactory arrangement for security of players in India. The shifting of the tournament to South Africa changed everything. In India, the dead, doped and dreadful (from the bowlers' perspective) tracks combined with small grounds with smaller boundaries and perfect ambient conditions meant that any Tom, Dick or Asnodkar could make a mockery of class and quality. The distinction between great, good and the mediocre was completely blurred in India. Of course, the media lapped it up. So did Mr Modi and others involved with the IPL. The performance of the youngsters was held up as proof of how the IPL was proving that it was the ideal place to showcase young talent of India. South Africa, its wickets and overground conditions changed all that. As it is, South African wickets are amongst the most demanding (from the batsmen) of all. Add to that the short notice which prevented doping the wickets and making them as batsman friendly as we had seen in the T-20 World Cup and we had the perfect recipe for showing up mediocrity. I never thought I would ever, even in the most convoluted round about way, be grateful for terrorist threat on Indian soil, but I am afraid in this case I truly am.
Another myth that this tournament exposed is about the quality of fielding in the shorter version of the game. The fielding in IPL 2009 was terrible and the catching particularly of skiers was abysmal. One heard some lame excuses about the light and twilight etc by concerned commentators but come off it guys. We know shoddy fielding when we see it and this is not the first time that one is seeing day-night games being played in South Africa. Another new trend one saw was the propensity of fielders to fall to the ground after taking a catch. This seems to be some kind of new 'playing-to-the TV-cameras' stunt one supposes. Whatever it is, it looks ridiculous.