International Cricket Captain

International Cricket Captain by Empire Interactive is a management video game based on the sport of Cricket. The player is able to take control of the English County side of their choice from the 1998 Season with the aim of becoming accomplished enough to captain the English national side.
Features
Player statistics accurate as at the start of the 1998 season.
High resolution animated graphics, modelled on real cricketers.
Extensive photo gallery of County Championship players and cricket grounds.
The only cricket game to be endorsed by Wisden.
Commentary by the voice of cricket – the BBC's Jonathan Agnew.
Captain the County Championship team of your choice.
Compete in all First Class and One-Day competitions.
Earn the right to captain England against all the Test playing countries.
Pick your team, inspect the wicket then decide whether to bat of bowl first.
Play ball-by-ball or over-by-over.
Control every element of cricket strategy.
Downloads
Size:

13MB, 22.6MB, 338KB, 766KB, 1.5MB, 338KB, 766KB, 9.42MB, 6.08MB, 4.3MB, 5KB, 57KB, 343KB, 102KB, 42KB, 62KB, 43KB, 919KB, 184KB, 340KB, 317KB, 317KB, 340KB, 315KB, 319KB, 365KB, 316KB, 315KB, 324KB, 349KB, 845KB, (378KB, 696KB, 375KB, 734KB, 1.12KB, 696KB, 401KB, 705KB, 667KB, 378KB, 665KB, 858KB, 4KB, 2KB, 880KB

Downloads:

31336 times, 7903 times, 9030 times, 9424 times, 12328 times, 8149 times, 7645 times, 1421 times, 1525 times, 2205 times, 1526 times, 1358 times, 1269 times, 1440 times, 1282 times, 989 times, 911 times, 1568 times, 897 times, 1033 times, 826 times, 700 times, 891 times, 898 times, 1581 times, 1289 times, 809 times, 1133 times, 1171 times, 2686 times, 821 times, 1469 times, 723 times, 657 times, 790 times, 1055 times, 816 times, 767 times, 705 times, 868 times, 739 times, 734 times, 1670 times, 1650 times, 1255 times, 1225 times
Poll

Loading ...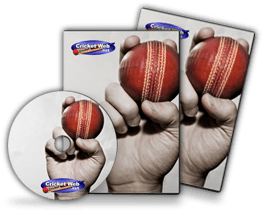 VISIT OUR ONLINE STORE >>