International Cricket Captain

International Cricket Captain by Empire Interactive is a management video game based on the sport of Cricket. The player is able to take control of the English County side of their choice from the 1998 Season with the aim of becoming accomplished enough to captain the English national side.
Features
Player statistics accurate as at the start of the 1998 season.
High resolution animated graphics, modelled on real cricketers.
Extensive photo gallery of County Championship players and cricket grounds.
The only cricket game to be endorsed by Wisden.
Commentary by the voice of cricket – the BBC's Jonathan Agnew.
Captain the County Championship team of your choice.
Compete in all First Class and One-Day competitions.
Earn the right to captain England against all the Test playing countries.
Pick your team, inspect the wicket then decide whether to bat of bowl first.
Play ball-by-ball or over-by-over.
Control every element of cricket strategy.
Downloads
Size:

13MB, 22.6MB, 338KB, 766KB, 1.5MB, 338KB, 766KB, 9.42MB, 6.08MB, 4.3MB, 5KB, 57KB, 343KB, 102KB, 42KB, 62KB, 43KB, 919KB, 184KB, 340KB, 317KB, 317KB, 340KB, 315KB, 319KB, 365KB, 316KB, 315KB, 324KB, 349KB, 845KB, (378KB, 696KB, 375KB, 734KB, 1.12KB, 696KB, 401KB, 705KB, 667KB, 378KB, 665KB, 858KB, 4KB, 2KB, 880KB

Downloads:

31437 times, 7913 times, 9051 times, 9448 times, 12349 times, 8156 times, 7654 times, 1427 times, 1532 times, 2212 times, 1530 times, 1365 times, 1271 times, 1442 times, 1283 times, 991 times, 912 times, 1570 times, 900 times, 1035 times, 827 times, 702 times, 892 times, 903 times, 1583 times, 1290 times, 810 times, 1134 times, 1175 times, 2690 times, 822 times, 1470 times, 725 times, 658 times, 792 times, 1056 times, 818 times, 769 times, 707 times, 870 times, 740 times, 736 times, 1671 times, 1651 times, 1259 times, 1228 times
Poll

Loading ...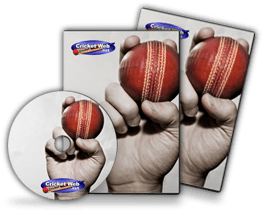 VISIT OUR ONLINE STORE >>