International Cricket Captain 2012
International Cricket Captain is back for 2012, packed with new leagues and features.
For the first time you can compete in the star studded Indian and Australian twenty over leagues, as well as in the new format English domestic season. Incredible attention to detail has been given to the comprehensive database of international players, and enhancements to the match engine and AI give even greater realism. Now with international series statistics for players, current season records for all teams, and the ability to save the profiles of your favourite retired players, this is the most comprehensive version yet of the number one selling cricket management game.
Features
New Indian twenty over league.
New format Australian and English twenty over leagues.
Complete English and Australian domestic systems.
Updated team kits for all domestic and international teams.
Save retired player statistics.
Improved on-line experience with enhanced cheat detection systems.
New player types, including one-day and twenty over specific openers.
Enhanced match engine and AI.
Save to the cloud from your PC and pick up where you left off on another machine.
Play on-line with all domestic teams against iPhone and Mac users.
International series statistics for one day, twenty over and test matches.
Current season team records for all teams.
Complete player database of over 4000 players, containing every player currently playing first class or limited-over cricket from around the world.
Updated partnership and team records for first-class, one-day and twenty-over matches.
Up to date county, state and domestic twenty over squads for the new seasons.
Comprehensive domestic and international fixture lists.
Full schedule of one-day and twenty-over world cup fixtures, plus stand alone cup modes.
Bowler strike rates bring another selection tool to help you select your team.
Transfer systems for English, Indian and Australian sides have been improved to create better contract renegotiation.
Aggressive batsman and economic bowlers cost more in 20 over leagues.
Improved the contract section so that re-negotiations do not count as one of your three offers in a round.
Downloads
Size:

100MB

Downloads:

13682 times
Poll

Loading ...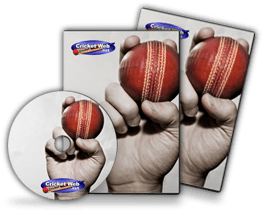 VISIT OUR ONLINE STORE >>