International Cricket Captain 2009
International Cricket Captain 2009 Ashes Edition is the most accurate, realistic and addictive version yet of the popular cricket management simulator. With a new detailed interface, wide angle highlights view, more stats, a larger database and new tournaments featured, Cricket Captain 2009 will raise the bar once again in cricket management games. Take your team online to play in the new twenty over league. Can you win the county championship, the World Cup and secure the Ashes urn all in one season?
Features
The most accurate statistical database of world cricketers currently available in any video game.
Updated online offering with brand new T20 game mode.
New high resolution interface allows greater access to captaincy-crucial information and enhances your cricket viewing experience.
Integrated field-setting editor to allow you to take even more charge as captain of your favourite county or country.
Wider camera angle in highlights with improved shot selection and fielding.
New game modes include: 2009 and historic Ashes series and the T20 World Cup.
Greatly improved match screen with detailed graphics for more on-the-fly captaincy decisions.
Improved AI and match engine realism for twenty over matches ensures higher scoring, more aggressive games.
Log of training days allocated to a player to help you keep track of your development.
Text information on player improvements from technique training.
More statistics than ever, with the last 2 years now saved and available to view at any time.
More accurate player names with common names used.
Improved player ability generation ensures more longevity than any previous ICC game.
Improved team selection, including the AI making more use of spinners.
Long term test and ODI AI picks improved.
AI bidding improvement to create more balanced teams and more competition for top players.
Ability to declare during intervals.
AI for close finishes and twenty over matches improved for more nail-biters.
Batting aggression realism improved, to reflect real matches.
Fielding engine enhanced to give greater accuracy and boost highlights watching.
New in-game tips to help you master the game.
Auto-simulation removes the need for clicking next over – sit back and relax as the cricket unfolds in front of your eyes.
Downloads
Size:

100MB

Downloads:

22744 times
Poll

Loading ...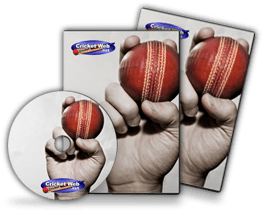 VISIT OUR ONLINE STORE >>