Cricket Coach 2012
Cricket Coach 2012 is the new cricket simulation for Windows PC's. Featuring a realistic match engine and detailed strategy options, Cricket Coach 2012 is the ultimate companion for the dedicated cricket fan.
Features
CC Almanack – have the game produce a 5000+ page HTML cricketers almanac based on your saved game.
U19 cricket – Run a youth team and select the best players each year for a full contract.
2nd XIs – Keep your reserves in form with a full schedule of fixtures.
Assistant Coach Delegation – delegate various parts of your job (such as managing the youth/2nd XIs) to your assistant.
Friendly matches – need a warm-up before a big game? Schedule a friendly in any format to get your players back into form.
Day-by-day Calendar View – View your season in the format of a calendar.
Enhanced World Challenge Mode – Play a one-off World T20 or Champs Trophy in addition to a one-off World Cup.
Quick Search – search directly from any screen for easier access to data.
Revamped Search Screen – search teams, competitions, series and matches in addition to players.
Live games widget – A side bar widget giving you a shortcut to games currently in progress.
Enhanced Home Screen – an easier to use layout.
Australian T20 franchise league – complete with player auction.
Staged retirements – players now often retire from one format of the game before another.
Enhanced match engine – fixing issue with spin bowlers and adding extra depth to weather simulation.
Vastly enhanced HTML output options
Downloads
Size:

17MB

Downloads:

14915 times
Poll

Loading ...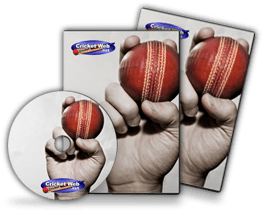 VISIT OUR ONLINE STORE >>