--------------------------------------------------------------------------------------------------------------------------------------------
Rules
You cannot vote for your own team.
All participants in the final are required to vote. Failure to do so would result in -1 vote for your team.
Vote will close in 3 days.
Feel free to debate on the teams, campaign for votes, and bribe the organizers.
Do not break any forum rules and treat each other with respect.
--------------------------------------------------------------------------------------------------------------------------------------------
The Teams
ataraxia XI
1) WA Brown /
2) MH Mankad / o
3) GA Headley /
4) CL Walcott /
5) HW Taylor /
6) GA Faulkner / o
7) WW Wade / +
8) LN Constantine o /
9) GA Lohmann o /
10) MD Marshall o /
11) JB Statham o
12: T Richardson o
Pothas XI
Bruce Mitchell
Conrad Hunte
Wally Hammond
Peter May*
Martin Crowe
Maurice Leyland
John Waite+
Hedley Verity
Bill Voce
Alec Bedser
Neil Adcock
Basil D'Oliviera
ankitj XI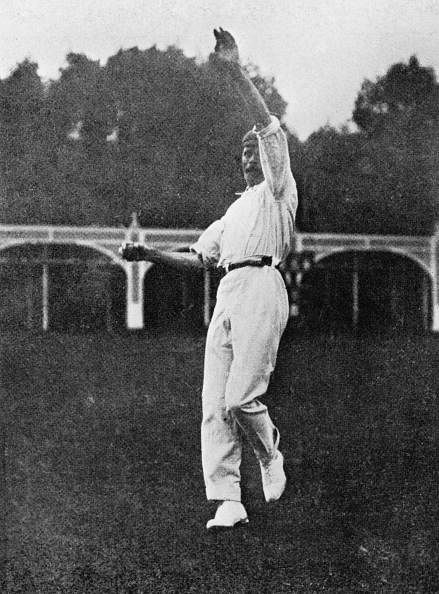 Vijay Merchant
Allan Rae
Denis Compton
Dudley Nourse
Stan McCabe
Keith Miller [3]
Warwick Armstrong [5] (c)
Jock Cameron (wk)
Hugh Trumble [4]
Jack Cowie [2]
Sydney Barnes [1]
12th: Manny Martindale
BoyBrumby - The Appreciative Deceased
Bill Woodfull RHB 2300 runs @ 46.00
Eddie Barlow RHB 2516 @ 45.75; RMF 40 wickets @ 34.05
Frank Worrell* RHB 3860 @ 49.49; SLA/LM 69 @ 38.72
Eddie Paynter LHB 1540 @ 59.23
Duleepsinhji RHB 995 @ 58.53
FS Jackson RHB 1415 @ 48.79; RM 24 @ 33.29
Budhi Kunderan+ RHB 981 @ 32.70; 21 catches, 7 stumpings
Trevor Bailey RHB 2290 @ 29.74; RFM 132 @ 29.21
Clarrie Grimmett RHB 557 @ 13.93; LB 216 @ 24.22
Fred Trueman RHB 981 @ 13.82; RF 307 @ 21.58
Frank Tyson RHB 230 @ 10.82; RF 76 @ 18.57
12th man: DR Jardine
kingkallis - CricZo XI
Len Hutton /
Arthur Morris /
Dean Jones /
Hanif Mohammed /
Patsy Hendren /
Trevor Goddard / o
Tony Greig o /
Richie Benaud o /
Bert Oldfield + /
Harold Larwood o /
Fred Spofforth o
12th Man: Gubby Allen o /