Champions Trophy – Group B Preview
Martyn Corrin |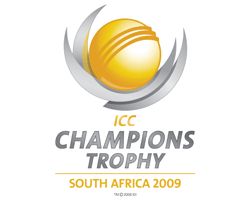 Will Quinn and Martyn Corrin
Don't be fooled by the title, Group B will open the Champions Trophy this year. It contains South Africa, New Zealand, Sri Lanka and England. Smart money will be on South Africa to finish top and England bottom, but the second semi-final place should be closely contested. Here we take a look at these four teams.
South Africa
South Africa might have lost their position as the world's number one ODI side courtesy of Australia's drubbing of England, but they still enter the Champions Trophy on home soil as tournament favourites. The eternal challenge for a side notorious for failing in major tournaments is turning a team packed with class into a winning unit.
On paper, their side is absolutely flawless. Graeme Smith, Herschelle Gibbs and Jacques Kallis head a formidable batting lineup, with AB De Villiers, JP Duminy and Albie Morkel to follow should anyone manage to break through that. Mark Boucher comes in at seven, and while the lineup lacks the depth South African sides have become legendary for, Roelof van der Merwe and Johann Botha are no mugs if late hitting is required. Should any member of the top order break down, Hashim Amla will deputise. With an ODI average of 47, it's debateable whether the side will be weakened at all.
Parnell and Dale Steyn lead a peerless attack, with both absolutely lethal if the new ball swings. With Parnell bringing the ball back into the right-handed batsman and Steyn moving it away, as a new-ball pairing they can complement each other brilliantly. Equally, their death bowling bordered on superhuman during the World Twenty20 in June, and with batting powerplays featuring in a major tournament for the first time, this could prove crucial.
Uniquely for South African sides post-admission, the side also features two quality spinners in Johann Botha and Roelof van der Merwe. Botha caused the Australians all kinds of problems last April, with his varying pace making him difficult to come down the pitch to and a dangerous quicker ball that can make batsmen very reluctant to sweep. 24-year-old playboy van der Merwe, meanwhile, has gained a reputation as a top-class death bowler in South Africa for his uncanny ability to read a batsman's intentions and adjust his bowling accordingly. But he also carries a very real wicket-taking threat in the middle overs, partly due to his ability to turn the ball heavily while bowling flat, resulting in a List A average of just 19. With only four ODIs under his belt, van der Merwe has a degree of mystery around him and could easily be one of the stars of the tournament.
If there is a weakness in the South African side, it is in the fifth bowler- a combination of Jacques Kallis, Albie Morkel and JP Duminy. Kallis and Morkel have been largely ineffective in recent ODIs, while Duminy is not much more than a part-timer. Sides looking for a way through could do worse than to target these bowlers if at all possible. On top of that, their replacements if a bowler breaks down don't really have opponents quaking in their boots with Makhaya Ntini ageing, Lonwabo Tsotsobe unproven and Robin Peterson very unconvincing. The home side's hopes could hinge on the fitness of their first-choice attack.
Given the all-round strength of the side, it may seem almost inconceivable that they could fail to win a tournament on home soil. But plenty of people have their doubts, perhaps accustomed to South African sides choking at important moments. The key, as ever, is in delivering their best when it matters most.
Players to watch: Graeme Smith, AB De Villiers, Dale Steyn
Sri Lanka
Sri Lanka slip into this year's Champions Trophy a little bit under the radar, with most of the pre-tournament focus on India, South Africa and Australia. It might suit them as a team to have so little pressure on them in the build-up to the tournament, and with a strong all-round lineup they're a lot of people's dark horses for the trophy.
Sri Lanka's strength in one-day cricket is their attack, arguably the best in the world. Medium-fast bowler Nuwan Kulasekara opens the bowling with an excellent ODI record and a reputation for giving very few runs away. The presence of Angelo Mathews in the middle order, a more than useful medium-pacer in the format, gives Sri Lanka the freedom to play only two specialist seamers, but it's currently unclear who will accompany Kulasekara. Death-bowling specialist Lasith Malinga is the most talented of the three, but there are still question marks over his fitness and left-arm swing bowler Thilan Thushara is likely to get a look in for a few games at least. Tearaway paceman Dammika Prasad blows hot and cold, and as a result could be the man to miss out unless someone is injured.
The twin spin attack of Muttiah Muralitharan and Ajantha Mendis are probably good enough to justify starting together even on early-season South African pitches likely to favour seam. If that's the case, the much-maligned middle overs of an ODI innings will be a lot more fun when Sri Lanka are bowling. England in particular, having never faced Mendis and seriously struggled against Murali in the past, will have their work cut out simply avoiding a collapse. Sri Lanka's hopes are very much resting on their twin spinners.
The batting lineup has a lot to write home about too, though. Sanath Jayasuriya and Tillakaratne Dilshan make up as good an opening partnership as one could hope for, while Mahela Jayawardene and Kumar Sangakkara give the middle order some stability. On-form boundary-hitter Thilan Samaraweera is a massive asset, giving Sri Lanka a top order with no obvious weak link.
Their lower order, however, is widely considered to be a bit suspect. Angelo Mathews' batting is yet to really take hold at international level despite a great deal of success in domestic cricket, while Thilina Kandamby has had a decent if not entirely convincing start to his ODI career. Chamara Kapugedera is the other option for the lower order, but he is unlikely to be first-choice. The issue for Sri Lanka is that, while there are a few talented batsmen down the order, a lot of them can often struggle to up the run-rate late in an innings.
Still, the Sri Lankans have an squad and often save their best for big tournaments. They might not take too well to being widely overlooked, and with an array of top-class performers they can beat anyone. If things go their way, Sri Lanka could quite easily take home the trophy.
Players to watch: Ajantha Mendis, Lasith Malinga, Tillakaratne Dilshan
New Zealand
New Zealand are always an interesting team to discuss when we head into these tournaments as they are generally a much stronger outfit in one-day cricket than the longer format. They are capable of being hugely competitive in the tournament if things go their way but are perhaps one top-class bowler short of being able to go all the way.
New Zealand have a good opening partnership that is capable of dominating opposition bowlers in Brendan McCullum and Jesse Ryder. Both are quick strikers and if they click can set their middle order a real platform to build on, new ball bowlers will have their work cut out with them. They will likely be followed by Martin Guptil who has been highly impressive in his 14 ODIs to date, starting his career with an impressive 122* against West Indies (the real ones) and contributing some useful 50s against Australia and India. He will be joined in the middle order by Ross Taylor, still only 25 Taylor is now established as one of the Kiwis' key batsmen and will provide much needed impetus to the innings. Taylor is a fast scorer and his runs will be vital if New Zealand are to take on the better sides in the tournament and progress.
Beneath the top four, New Zealand have a couple of all-rounders in Jacob Oram and Grant Elliott. Elliott will bat at five and is a magnificent player in the much-maligned middle overs. He is not likely to score as quickly as some of his colleagues but has an average approaching fifty, when you throw in his more than useful bowling and you have one of New Zealand's best one-day players. Oram, on the other hand, does not play long innings all that often but will hit bad bowling about with ease and his own bowling is notoriously difficult to get away. Batting alongside them in the lower middle order should be Neil Broom who has struggled a little in his international career so far. Batting at seven means he is often consigned to a role requiring quck scoring and big hitting which is not necessarily one of his strengths, he would perhaps be better suited to batting earlier in the innings but New Zealand already have Elliott to fulfill that role. Broom will hope to silence the doubters in this competition.
As ever the Kiwi attack will be led by their skipper Daniel Vettori, an economical left-arm spinner who will play a huge part in keeping the opposition's totals down. There is much less pressure on Vettori in the shorter format because he is working with a stronger batting line-up. He will be joined by Kyle Mills who has a fantastic international record in the 50 over game. Mills has seen his career plagued by misfortune but should be chomping at the bit for this one after missing the World Cup two years ago through injury. He has shown himself to be one of the world's best one-day seamers on a regular basis in recent years but will now want to do so on a global stage. Also joining Vettori and Mills in the attack is Ian Butler who will in most quarters be seen as the weak link in an otherwise very promising attack. Butler only returned to the New Zealand side in March this year after over four years in the international wilderness but in both spells of his international career he has struggled for rhythm and leaked a lot of runs.
Of course, the fourth member of the New Zealand attack is the player that cricket fans around the world are arguably most delighted to see appear in this tournament and that is Shane Bond. After suffering an injury-ravaged career he then appeared to have the rug pulled on his international future by the farce that was the politics surrounding the Indian Cricket League. With that fiasco now becoming a matter of history, Bond was free to return to the New Zealand side and has played twice so far since his return, against Sri Lanka and India, taking 3-43 and 0-30 respectively. Bond should need no introduction, he is on his day the most devastating strike bowler in one-day cricket, with amazing statistics from his 69 matches: he has 128 wickets at 19.44 apiece, with an economy rate of 4.18 and a strike rate of 27.8. Given his injury record, Bond will be keen to make an impact on the global stage and opening batsmen will not look forwards to facing him.
If a second spinner is deemed necessary New Zealand can turn to the serviceable option that is Jeetan Patel, whilst Daryl Tuffey provides backup in the seam department. Brendon Diamanti is a bits and pieces option who is unlikely to feature heavily unless there are injury problems. Their squad is completed by backup keeper Gareth Hopkins.
Players to watch: Jesse Ryder, Grant Elliott, Shane Bond
England
England head into the Champions Trophy with zero expectation behind them, and that's about the only good thing from their point of view. They have just been absolutely crushed by Australia in a relatively uninteresting, and hugely one-sided, one-day series and it would take something miraculous for England to get past the group stage.
Most of the talk about England's squad is based around those who aren't in it. England aren't quite sure who to pick in one-day cricket and there would surely have been huge changes to the squad that faced Australia if time and the rules allow. As it is, England will have to make do with what they have.
England's main problem is batting. Without Pietersen, there is a lot of pressure on the shoulders of Andrew Strauss who has fortunately improved immensely as a one-day player since taking on the captaincy. He topscored in the one-day series against Australia but failed to make three figures; he generally provided a decent platform which his batsmen were incapable of capitalising on. He will likely be partnered by Joe Denly who is as of yet unproven and has looked out of his depth at times against the Aussies and sometimes struggles to rotate the strike. England could do with a hitter to partner Strauss at the top but one isn't really forthcoming of the options available, unless Luke Wright gets the call to open. Wright can be relied to score runs quickly but unfortunately can also be counted on to get out fairly quickly as well.
Ravi Bopara continued a horrorshow summer against Australia and hasn't really done an awful lot in his one-day career to date aside from an ultimately unsuccessful innings against Sri Lanka in the 2007 World Cup and a memorable winning partnership with Stuart Broad against India in Manchester in the same year. His running between the wickets is a concern, as is that of Owais Shah whose time in international cricket is in the balance. This tournament may well be Shah's last chance in England colours but it is hard to see him doing much. Joining them in the middle order will be wicket-keeper Matt Prior who has played all round the order without much success anywhere. Paul Collingwood is a key member of the middle order and when in form is a fine one-day player; he hasn't scored too many runs in any format since July though. His bowling can be very useful in the fifty over format though and there is certainly no chance of Collingwood being dropped just yet. Eoin Morgan has had a couple of decent innings but he is another who the jury is out on.
Fortunately for England, their bowling isn't quite so depressing and as with Tests is clearly their stronger suit. Stuart Broad has fitness worries and hasn't performed notably in the one-day series against Australia but is probably their best one-day quick and is obviously capable of scoring a few runs although the situations he finds himself coming out to bat in aren't ideal. If fit, he will join James Anderson in the attack. Anderson may polarise opinion in Test cricket but he is much more of a force in that format than he is in limited overs cricket where he is often expensive. As with Tests, he can be a real handful in swinging conditions and will hope he gets some of them in South Africa.
Ryan Sidebottom is another of England's seamers and can generally be relied upon to do a decent and economical job at the top of the innings. He is hungry after missing the Ashes, and like Anderson will fancy South African conditions. Graham Onions is also an option, he replaced Andrew Flintoff in the squad and made his one-day international debut in the seventh game against Australia where England were victorious. Onions gave a good account of himself in that match but he has a career economy rate of 5.20 and rarely gets a game for his domestic side Durham. Luke Wright and Tim Bresnan also provide seam-bowling options; it is likely that Wright will get the nod over Bresnan on the basis of his batting.
Spinner Graeme Swann is one of the most reliable players in the England side and has impressed with the ball since joining the one-day side for the tour of Sri Lanka in 2007. He will be buoyed by a very good spell of 5-28 from 10 overs against Australia at Chester-le-Street and will also provide runs down the order that England will most likely need. If two spinners are needed then Adil Rashid is also available, he is deemed by many to be an exciting prospect with both bat and ball but has been inconsistent in his outings so far.
England have a bowling attack capable of restricting teams to totals of around 250 on their day, however given the batting line-up they have to work with that will often not be enough. England need a lot of things to click in a similar way to how they did in the CB Series finals in 2007 if they are to do anything of note in this tournament.
Players to watch: Andrew Strauss, Stuart Broad, Graeme Swann