New Books – An Overview for July 2009
Martin Chandler |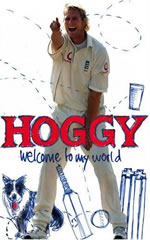 With six months of the year over it seems an opportune moment to have a look at the titles released so far this year that will be candidates for the CW Book of the Year 2009 and, looking forward to the rest of the year, to look at those forthcoming releases which might also merit serious consideration. This is not intended to be a comprehensive list of titles released, nor of those that are forthcoming, but it certainly deals with all of the important titles that this reviewer is aware of.
There is, generally, very little correlation between the quality of a cricket book and the volume of sales it achieves. The ghosted autobiography of a current player is always popular with publishers but seldom so with reviewers. At this stage it seems likely that the two titles provisionally listed for release under Andrew Flintoff's name are likely to fall into this category. The first, apparently titled "Good Times, Bad Times" will no doubt deal with the three years that have passed since his last offering and another, to be titled "Ashes to Ashes" would seem, judging by its provisional release date in October, to be a book about this summer's Ashes. As with a number of similar books that have appeared in publishers' lists of forthcoming titles, whether it finally appears may well depend to a large extent on how far the 2009 series is able to replicate the drama of 2005 which led to the remarkable output of 13 full length books recording the momentous events of that summer.
Very recently released, and awaiting a review on the site, is Matthew Hoggard's autobiography "Hoggy" which is subtitled "The Peculiar World of Matthew Hoggard". Early reports indicate that if there were any possibility, at the beginning of the season, of Hoggard being restored to what some consider to be his rightful place as part of England's attack for The Ashes, that comments in this book will have well and truly torpedoed any such possibility so it seems likely that the book will be more interesting than many of its type. In deference to the subtitle it is also understood that the book, certainly in parts, is written in a rather quirky style and it will be interesting to see exactly what it is that Hoggard and his ghost have come up with.
At the end of the English season Mark Ramprakash's long awaited autobiography is due. The expected title is, unpromisingly, "Strictly Me", but it is to be hoped that the book will concentrate on cricketing matters. Given the many controversies that dogged Ramprakash's career it can reasonably be expected that, given any possibility of his recall to the England side is now gone, that there will be a few feathers ruffled by what he has to say.
Finally, returning to the subject of current England players, Andrew Strauss is due to publish "Testing Times: On and Off the Field" in October. The title suggests that this will update his story from the time of his last autobiographical offering, "Coming into Play – My Life in Test Cricket" in 2006, although doubtless the emphasis of the book will depend largely on the outcome of this summer's series.
Moving on to a slightly different category, the so-called "unofficial" biographies of current players, we have Wayne Veysey's biography of Kevin Pietersen which has already been reviewed on the site and which, contrary to the reviewer's expectation, is a fine piece of work. A further volume on Pietersen, entitled simply "Kevin Pietersen: Portrait of a Rebel" by Marcus Stead is due to hit booksellers' shelves in early July so those interested in England's finest current batsman will have a choice.
The next category, and one which is probably the most rewarding in any review of cricketing literature, is the biography/autobiography of a player from the past. Potentially the most interesting this year will be Duncan Hamilton's biography of the great English fast bowler, Harold Larwood, which is due to be published in July. Hamilton describes his book as an authorised biography and there will doubtless be much material in the book which has been passed to him by the family. Larwood, in the early 1960's, published a very fine volume of autobiography with the assistance of the Australian journalist, Kevin Perkins, so it is to be doubted that there will be anything in this book to shake cricket's establishment, however Hamilton's last work, which won the 2007 William Hill Sports Book of the Year Award, was a "no holds barred" biography of Brian Clough so the book will no doubt make interesting reading.
In the light of Hamilton's effort it seems likely that another new book "The Bodyline Hypocrisy: Conversations with Harold Larwood", by Michael Arnold, is likely to be superfluous and indeed its original release date has already passed without the book appearing, however for all those, and there are many, who remain fascinated by the 1932/33 series, it will doubtless find a ready market irrespective of how enlightening its content may or may not be.
An unexpected title is "The Real Colin Blythe", written by a descendent, John Blythe-Smart. That Blythe, one of England's truly great orthodox slow left arm bowlers who was tragically killed in action at the Battle of Passchendaele, justifies a full biography nearly a century after his death is a given, but what is surprising is that this particular volume should appear so soon after Christopher Scoble's fine effort, "Lament for a Legend", that was published as recently as 2005.
Moving away from England there are two offerings in respect of great players of the recent past which give similar causes for concern. The books in question are Sir Richard Hadlee's "Changing Pace: A Memoir" and Christopher Sandford's "Imran Khan: The Cricketer, The Celebrity, The Politician: The Official Biography". Hadlee and Khan both produced two ghosted autobiographies during their careers and another, extensive volume, following retirement. Let us hope that these books are focused on their subject's opinions, which will inevitably be of interest, and in the case of Imran his political activities which, if they are dealt with properly, will no doubt have the effect of enabling many more people than currently do to have some understanding of the complexities of Pakistani politics.
A few years further into the past and we get to Sunil Gavaskar who is to be the subject of a bulky 500+ page biography from Devendra Prabhudesai, who has already written a biography of Rahul Dravid, a not dissimilar character.
In a different category is "Golden Boy: Kim Hughes and the Bad Old Days of Australian Cricket" by Christian Ryan which is due for release in the UK in August. The Australian cricketing public has already had the pleasure of being able to buy this book, which Archie rated very highly, and the large number of us in the Northern Hemisphere who so fondly remember 1981 will no doubt enjoy reading the story of a man who was, ultimately, much more likeable than most Australian captains we recall.
Before moving on it should be noted that there is, inevitably, an addition this year to the enormous volume of literature that exists concerning Sir Donald Bradman and July will see the publication of "Don Bradman: Celebrating the Life and Career of an International Cricket Legend" by Rod Nicholson. The book has, apparently, "many previously unpublished pictures", and contains a number of tributes, no doubt in many cases from people who have not previously gone into print on the subject of the great man, but whether that will tempt anyone other than the hardened Bradman collector to purchase the book must be open to doubt.
Two more recently retired Australians are Andy Bichel and Glen McGrath. McGrath's book, "Line and Strength", was actually published in Australia last year but has only reached the UK this spring. Bichel's offering titled, rather unattractively, "No Bull: From the Bush to the Baggy Green" appears at this stage to be unlikely to secure a UK release.
Whether Shane Bond's career is yet over is, it would seem, a moot point now that his ICL contract is gone but his eponymous volume of autobiography is due for a UK release in the autumn and cricket fans the world over will hope that a bowler who, through injury, has not achieved what his talent would suggest he is capable of, will have a chapter or two to add to a future edition.
Former Australian off spinner Ashley Mallett has produced "Scarlet", a biography of the legendary Australian leg spinner Clarrie Grimmett. The book should be a particularly good one because Mallett has already written a biography of Grimmett of which this is a reworking. For those with deep pockets there is a leather bound limited edition of 48 copies with some interesting signatures and, most importantly, a DVD containing footage shot by Grimmett and others during his trips to England in 1930 and 1934. Whether that combination of factors makes the book worth 299 Australian Dollars is a difficult judgment call but the footage is a delightful period piece conveying much more than the written word ever can.
There have also been three books of what might be called "collected biography" released onto the market. One is the Derbyshire volume of Tempus Publishing's "100 Greats" series, another is entitled "Yorkshire Cricketing Legends", which is authored by Grenville Finch, and lastly Christopher Martin Jenkins' "100 Greatest Cricketers". Martin Jenkins' name will doubtless ensure that his book sells well and there seems to be a section of the cricket book buying public that will buy most things published about Yorkshire although one suspects that however well written the pieces in the relevant books are they are highly unlikely to contain any new insights, and accordingly while they may satisfy their publishers they are unlikely to do particularly well with reviewers. The Derbyshire volume is of more interest given how, relatively, poorly that county's history is chronicled although the series from which it comes does not, generally, contain too much to excite the casual reader.
Before leaving the subject of biographical works mention should be made of the Association of Cricket Statisticians and Historians "Lives in Cricket" Series. These are a series of relatively inexpensive paperback publications by a variety of authors chronicling the lives of players who have contributed to the game but whose names are not sufficiently attractive to attract mainstream publishers or, in fairness, whose lives do not generate sufficient material for a full length biography. So far in 2009 volumes have emerged on the Surrey batsman Ernest Hayes, Leicestershire all rounder John King and Kent's West Indian all rounder John Shepherd. It is anticipated that one or two more will emerge this year the subjects being currently unspecified but said to be a Welshman and an Australian.
As a genre the traditional tour report went out of fashion some years ago with the huge expansion of televising the game and the availability of instant information regarding the progress of matches. Books on Ashes Series slowed to a trickle as the 20th century progressed the contests in the 1990's and early 2000's seldom producing more than a single volume, but the explosion of interest in the 2005 series was, as already noted, reflected by the printed word.
A number of books on or about The Ashes have already been published in anticipation of the series and others are pencilled in for publication after its conclusion. Whether the series lives up to expectations is likely to dictate just how many of those books actually emerge although hopefully that of Gideon Haigh, provisionally and unimaginatively titled "Ashes 2009: The Full Story of the Test Series", which is due on 22 October, will emerge even if none of the others do. Haigh is undoubtedly one of the best two or three chroniclers of the game currently working and it is difficult to envisage a situation where his is not the outstanding book published on the series. As for the pre-series offerings a number of these appear to be aimed at the casual observer and to be, largely, rehashes of previous publications although one, "Best of Enemies", by Patrick Kidd and Peter McGuinness, is an entertaining piece of work. For anyone with a serious desire to get to grips with the history of the great rivalry there is the newly released "Wisden on the Ashes", a weighty, comprehensive and authoritative tome if a little pricy.
There is one other tour book that is making an appearance that being Christopher Hilton's "Bradman and the Summer that Changed Cricket: The 1930 Australian Tour of England" which has only just been released. Hilton is a solid historian and has wisely chosen one of the most famous series of the 20th century to recreate and this is, potentially, a real contender for awards.
There are relatively few volumes of pure cricketing history that have either been produced or are in the pipeline but one which will certainly be one of the most entertaining cricket books of the year is the newly released "And God Made Cricket" by Simon Hughes. Hughes has already received critical acclaim for two irreverent volumes of autobiography, "A Lot of Hard Yakka" and "Yakking Around the World" and his latest offering is, by all accounts, a history of the game written from the same perspective as his earlier efforts.
In terms of "hardcore" history Roger Heavens has now completed volume 17 of Arthur Haygarth's monumental "Scores and Biographies" series which covers the 1880 season and which will hopefully be with us by the end of the year. Heavens has also published a book by Ian Maun and Roger Packham entitled "A Chronology of Cricket 1700-1799" which consists of previously unpublished material relating to the game produced over that period. Both volumes are expensive limited editions and a combination of that and the nature of their content is not going to attract any casual readers, although they may well attract considerable critical acclaim.
October should see the publication of "Black or White?" by Peter May which is a history of the unofficial touring sides that visited South Africa in the 1970's and 1980's before readmission. At a time when almost all of the main protagonists are still alive, yet a sufficient period has elapsed to allow sober reflection, it should be an ideal time to publish the history of a rarely remembered but vitally important phase in the game's development.
The greatly respected historian, Roger Packham, who has already been mentioned in connection with Ian Maun's work, has a title in his own right published shortly being "Cricket in the Past: The Life and Times of Lord Sheffield 1832-1909". Sheffield Park is in East Sussex and the 3rd Earl was, in late Victorian times, a great patron of the game and what, given Mr Packham's pedigree, will inevitably be a scholarly work, will fill in a small but important gap in the record of the game's history.
Another very specialised work of historical interest is "Cricket's Wartime Sanctuary: The First Class Flight to Bradford" by Tony Barker which looks at the Bradford League in Yorkshire during the Second World War where many Test and first class cricketers, when available, plied their trade during those dark years.
Two rather more conventional volumes of county history have appeared firstly "The Carnegie Official History of Yorkshire County Cricket Club" by Derek Hodgson, which is the latest in a long line of histories of the Yorkshire Club and seems, therefore, likely to struggle despite its sponsorship and, perhaps more interestingly and certainly less expensively, we have "Fletcher's Aces and Jokers" by Ian Oxborrow and Rob Pritchard, which is an account of the 1979 season when Essex finally claimed their first ever honour, being that season's County Championship.
A history of modern Sri Lankan cricket is almost upon us. Written by Mahinda Wijesinghe this well produced and lavishly illustrated book fills a gap in the recording of the world game and while it's emphasis is on the last 25 years that is hardly surprising. Sri Lankan cricket fully deserves a high quality history and although there is no sign of it yet, it is to be hoped that this book does receive the attention it merits and a worldwide release.
The next category that merits examination, for the serious collector anyway is the limited editions that are the staple of the small or private publisher. It is not always easy to keep up to date with what is available in this category but first and foremost in 2009 is "The David Frith Archive", written by the man himself and published by Boundary Books. This is a substantial quarto sized volume which runs to over 1100 pages and is nothing more than a detailed listing of the wide ranging library and cricketana collection that Frith has built up over his lifetime. The 75 copies produced were sold long before the eventual publication date despite a very substantial price tag and, if nothing else, the book stands as a fitting monument to a man who has devoted his entire adult life to cricket.
On a less ambitious scale Red Rose Books of Lancashire have produced "Four in Four and Plenty More" by Martin Tebay and will be producing later this year a similar volume by the same author called "No Native E're did that Before". The former is a memoir of Lancashire fast bowler Walter Brearley, with particular reference to the occasion he took 17 wickets in a match against Somerset, and the latter is a memoir of James Hallows who, in Lancashire's 1904 championship winning season, was the first Lancashire player to do the double. Red Rose have also published "A Season at the Mitre" by Gerry Wolstenholme which is an account of the year that the famous Yorkshire and England slow left arm bowler, Bobby Peel, spent as a professional at Blackpool Cricket Club in 1905. As is Red Rose's wont all three are produced in limited editions of just over 100 the bulk of which are produced in card covers and cost around ten pounds, as well as a much smaller deluxe printing which has cloth covers and a slip case.
From Australia comes a book on the 1961 Ashes Tour entitled "On Tour with Brian Booth" courtesy of Ronald Cardwell's Publishing House and in a limited edition of, it is understood, 50 copies, a biography of the Leicestershire and, briefly, England batsman Eddie Dawson, is expected later this year from Peter Kettle.
Potentially the most interesting of all the limited edition books is one by New Zealander Mike Batty entitled "10 for 28". The book is a biography, the subject of which is Albert Moss. The name is a forgotten one today which is slightly surprising given that Moss has the distinction not only of being the only man ever to take 10 wickets in an innings on debut but also to remain the only New Zealander ever to have dismissed an entire side. What serves to add further interest to Moss' story is his rather bizarre personal life. He spent five years in prison for the attempted murder of his wife who, hardly surprisingly, divorced him as a consequence. Following his release from prison Moss went to live in South Africa and became a captain in the Salvation Army. Back in New Zealand, around 20 years later, the former Mrs Moss chanced upon a copy of a South African Salvationist publication and saw the name Captain Albert Moss. On establishing that this was indeed her former husband she returned to him the ball with which he had taken his 10 wickets and so complete did their reconciliation become that they subsequently remarried. Mr Batty has produced this biography in a limited edition of 33 copies only 26 of which are for sale. One suspects with a modicum of publicity that he would be able to sell very many more copies than that and a copy of "10 for 28" seems likely to be the cricket book investment opportunity of the year.
A few other books have appeared which are difficult to classify and are best dealt with one by one. "Mods and Blockers" by Colin Evans, which has just been released, certainly sounds something of an oddity. The author, a Lancastrian, started his first job after leaving school as a cub reporter in 1965, a season when Lancashire's opening batsman David Green became the only ever batsman to score 2,000 runs in a season without registering a century. Whether the story, which would appear to revolve around those two themes, actually has anything to do with the pitched battles between groups of youths that raged on the South Coast that year remains to be seen but on the face of matters, for Lancastrians at least, it appears to be an interesting project.
Peter Baxter was the long time producer of BBC Radio's "Test Match Special" commentary service. He, along with former colleague Jonathan Agnew, have co-written "Inside the Box" a combination of biography and the history of cricket broadcasting. Many of those involved in the programme have produced memoirs in recent years so it must be open to question whether the book will actually tell us anything we do not already know.
Lastly in this category is "Pavilion to Crease…and Back" which has been written by Nottinghamshire batsman Mark Wagh. The book is, effectively, Wagh's diary of the 2008 season and as such follows in the footsteps of a number of very ordinary such publications by or in the name of county cricketers. This book, coming as it does from Fairfield Books, promises to be in a rather different category and a review will follow on CW in the course of the next few weeks. A similar kind of book has also been published in India by Test batsman Aakash Chopra entitled "Beyond the Blues: A First Class Season Like no Other" which is his account of his 2007/08 season. The book has received considerable acclaim but no world wide release as yet.