Cricket Web Book of the Year 2013
Archie Mac |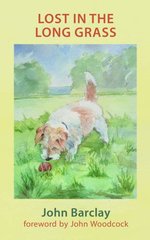 Unfortunately we did not select a book of the year for 2012. Although there were many quality books written, the review team could not find a book we all agreed on. This lack of a clear choice led to the decision not to choose a winner.
Again this year there was a lot of discussion (arguments may be the correct term), especially concerning the eventual winner and the runner up. Still on balance, and despite the closeness of the count, I have no doubt we made the right decision. This year we have also instituted a number of categories to better enable us to select more books for deserving recognition.
Just before we announce the winners – and while I hopefully still have your attention – we would like to acknowledge the publishers who have been of great support to Cricket Web in 2013. We are small in number in the review team and with only 50 books on average reviewed a year we are indebted to publishers to let us know what is out there; so special mention to Bloomsbury publishers, Roger Page, Angus & Robertson, Fairfield Books and Pitch Publishing.
Drum roll please:
Cricket Web Book of the Year 1913: Lost In the Long Grass; By John Barclay
Runner Up: Wisden Cricketers of the Year; by Simon Wilde
Best Australian Cricket Book of 2013: Something Uncommon in the Flight; by Max Bonnell
Best New Writer: Justin Parkinson for Then Came Massacre
Cricket Tragic Book of the Year: A Guide to Cricket; by Tony Laughton
So to look at each in a little more detail;
Cricket Web Book of the Year 1913
Lost in the Long Grass
Written by John Barclay
Published by Fairfield Books
It is a shame that a quality book like this may not have seen the light of day without smaller publishers such as Fairfield. The team at Fairfield, led by perennial Cricket Web favourite, Stephen Chalke, continue to publish cricket books with substance. Although to be fair we are now seeing some of the 'big boys' publishing cricket books other than those without the backing of a current Test star name, such as Bloomsbury; and Angus and Robertson, who reprinted Arthur Mailey's delightful 10 for 66 and All That.
Quaint is the word which comes to mind to describe our book of the year for 2013. If quaint is not an adjective that jumps off the page and inspires you to run out and buy a copy of Lost in the Long Grass, then the other words it conjures up such as; charming and delightful, will probably not help either. Heartfelt and beautifully written may assist sales and although they are true, that is as far as we can go. Salacious, tell all and controversial, while good for sales are not words that fit this book. In fact I was pretty sure words such as 'fiddle-de-dee' were as 'blue' as this book contained when suddenly the F-bomb was dropped twice in quick succession when John Barclay was writing – perhaps appropriately – about Yorkshireman, Ray Illingworth.
It is not just with Illingworth; Barclay possesses the ability to choose the right words to describe all his subjects. Those you are familiar with, come to life more in the eight odd pages allocated by the author than in some full length biographies. Barclay writes in the first person and starts with his initial meeting with the players concerned. Not all those covered played first class cricket and the last entry is eccentrically about his dog.
When someone dedicates a chapter to his dog and it still maintains your interest, what word can you use to describe the book other than quaint? Full Review of Lost in the Long Grass can be found here.
Our winner, John Barclay, was kind enough to answer some of our probing questions:
Q You have now written three books on the game. Have you allowed anyone else to influence the way you write, or have you set out with a particular style and approach in mind?
A I have been hugely encouraged by Stephen Chalke. But no, no one has told me how to write.
I think there was one paragraph where Stephen told me to write it again. I felt a bit like I had been told off by the headmaster. But I did go away and do it, and it was better.
Q Which of the essays in Lost in the Long Grass is your own personal favourite?
A I am rather fond of the one on Mike Brearley. Also the ones on Atherton, Illy and Cowdrey.
I like them all actually, but then I'm rather biased.
Q When we reviewed the book Martin particularly enjoyed the chapter about Malcolm Marshall. A brief glance at Wisden confirms that you did play against Maco and Hampshire at least twice more in your career after that – did Maco mention that 1983 game when you next lined up against him?
A I honestly can't remember. I think he had bigger fish to fry than me.
Q Lost in the Long Grass generally deals with cricket's bigger names and personalities. Do you have any plans to write about some of your interactions with the game's lesser lights, which it would seem from their peripheral involvement in these stories would be just as entertaining?
A Who knows?
Q Is there any likelihood in future writings of your telling the tale of any of your own more memorable performances? For example whilst Martin does appreciate that you have not up until now reminded him of it, he has asked me to stress that he wouldn't mind your writing about the County Championship match at Old Trafford in 1976*
A Yes, I do remember that game. It was a hot August day in that hot summer of 1976. I took eleven wickets, and I might have scored some runs as well. I doubt if I?ll ever write about it. I think triumphs make for dull reading, but I may be wrong.
Q Digressing completely, and looking briefly back at a href="http://www.cricketweb.net/cricketbooks/5515.php">Life Beyond the Airing Cupboard, Martin would like to know a couple of things. The first is when we can expect to be told the complete Caroline Kennedy story, and the second is whether you know what became of Tony Greig's white Jaguar?
A The Caroline Kennedy story? That was it. Nothing more.
Tony Greig's white Jaguar? He had it for one year, and I had it for just the one evening.
Q And finally, if we asked you to recommend to our readers your own three favourite cricket books what would they be?
A Mortimer Also, a novel about an umpire, Henry Lester. Great fun.
Alan Ross, The West Indies at Lord's. I was captivated when I read that. I absolutely loved it.
Now I'm 62 by Stephen Chalke, that really made me laugh. Or his book with Ken Taylor. Ken is such a fascinating man.
*In August 1976, in recognition of the work he had put in for his 'O' Level examinations, Martin's parents arranged a trip to a County Championship match at Old Trafford. Clive Lloyd was with the West Indies that summer and Lancashire were not a particularly strong side, and there was the appalling (to Lancastrians anyway) possibility of a last place finish for the first time in the County's history. Martin chose the Sussex match on the basis that the Martlets were not having the best of seasons themselves, and that with Tony Greig and John Snow away on England duty a comfortable win for the Red Rose was on the cards. Martin's expectations were foiled at every turn by John Barclay. First of all he held the Sussex first innings together in top scoring with 67, and then took 5-58 and 6-94, the best match haul of his career, as Sussex won by 42 runs. Martin was traumatised at the time but, the wooden spoon eventually avoided (Lancashire finished 16th out of 17), has forgiven John, a man who clearly has or had some sort of hostility towards northerners, as his overall bowling records against both Lancashire and Yorkshire clearly demonstrate. If Durham had been in the Championship in his time he would doubtless have played for England ahead of John Emburey.
Runner Up
Wisden Cricketers of the Year
Written by Simon Wilde
Published by Bloomsbury
As the runner up, this book was mightily unlucky not to be given the nod. It's fair to say that in almost any other year it would have taken the award and deservedly so. A fine book that should be in every cricket book collector's library. Please find a full review here
Our friends from Bloomsbury asked author Simon Wilde to pen a few lines and he kindly submitted the following:
"I was privileged to be asked to write the book by Chris Lane, consultant publisher of Wisden and for long a guiding light of the almanack, to help mark Wisden's 150th anniversary. Chris had a clear idea of how it should look, and although it contains around 100,000 words, key elements in the final package are an amazing array of photographs – including ones of all 570 Cricketers of the Year – and some well-chosen statistics. It is a beautiful production.
It was a tough assignment, requiring a lot of research over 18 months. The original profiles of each player were of only limited value: in the pre-1945 period these were often hum-drum accounts of their cricket careers – no personal stuff – and in any case what happened to each player after they were chosen is as important as what had happened to them up to that point. Space was also an issue: I was working to an average of only 200 words per player, not much in which to summarise a major career. At one point, I recruited my teenaged son Freddie to help with the research.
I found out a lot of things I did not know about the award. The 'portraits' of the players were the original attraction to the feature in times when photographs were a novelty, and the player whose photograph appeared at the centre of the five – up to 1937 the photos of the chosen 'Five' appeared on one page – was regarded as first among equals. One player, HB Cameron of South Africa, was chosen for the award posthumously. Another, Dick Pilling of Lancashire and England, died within weeks of his selection. Four never played at first-class level again after being chosen, most recently Ottis Gibson, formerly England's fast bowling coach and now coach of West Indies. When Richie Benaud was picked in 1962 while captain of Australia he was asked to write the profile of another Cricketer of the Year, team-mate Alan Davidson.
It was a fascinating project to be involved in and, I hope, makes a fascinating read."
Best Australian Cricket Book of 2013
Something Uncommon in the Flight
Written by Max Bonnell
Published by Roger Page Cricket Books
Max Bonnell has written a number of biographies on early Australian cricketers. His latest, a biography of Jack Ferris, combined extensive research with fine writing and in the end was a clear winner of the best Australian cricket book (if an Australian author wins the book of the year award then we award the best English cricket book of the year). The author was kind enough to supply some words on how the book came about and can be found below. The full review of Something Uncommon in the Flight will appear next week.
"As often happens, my search for Jack Ferris began when I was looking for something else. Unaware that Ric Sissons was on the same trail, I was digging around for material on Charlie Turner, whose colossal achievements, it seemed to me, were unfairly overlooked. As time went on, Turner's unrelenting excellence began to seem less interesting than Ferris' transient brilliance and Turner's solid and respectable professional life looked easier to trace than Ferris' drifting.
As I was drawn towards Ferris, intriguing questions emerged. Why did Ferris' talent evaporate so quickly and irretrievably? What was he doing fighting in the Boer War? Why, when the conventional wisdom was that he died on active service, did his name not appear on any roll of fallen soldiers?
I can't pretend to have answered all these questions except that it is clear that the story about Ferris' death that has been told for more than one hundred years is demonstrably false. Other riddles about his life can't be resolved. But researching this book reinforced my belief that sports historians must locate, wherever they can, primary sources. Too often, the first person who has told a story gets it wrong, either through carelessness or because the truth is deemed unpalatable. And that version of events becomes accepted truth, despite its untruth."
Best New Writer
Justin Parkinson
Then Came Massacre
Published by Pitch Publishing
Justin Parkison is a deserved winner of the best new writer. The only thing I didn't like was the title.
Maurice Tate, the subject of this book, always described his purple patches as 'mad moments', so I thought if I ever saw another biography of perhaps the greatest medium pacer, that would be an obvious title.
Instead of Mad Moments, Justin Parkinson chose; Then Came Massacre, which comes from a match report featured in the Sussex Daily News in the 1920s. My displeasure for the title and a few annoying typos were in the end the only minor criticisms of this book which was a serendipitous find.
Serendipitous because with small publishing houses and first time authors you can never be too sure what you will be served up. Also I thought I knew the cricketing story of Tate and his personality pretty well having read Gerald Brodribb's biography of the great man previously.
I was in for a pleasant surprise. Parkinson, although perhaps a little opinionated, has produced an intimate portrait of not just Maurice Tate but his father Fred Tate too. In fact the book opens with an account of Fred Tate's only Test match, in which he had a shocker and vowed his young son would make amends. Unfortunately, despite his son's great success, Fred never seems to have become anything but a pathetic character. We find him near the end of his life practically begging for handouts from a wealthy benefactor and trading on his famous son's name.
One of the reasons for Parkinson receiving best new writer is his interesting take when it comes to areas of comparison. Instead of comparing Fred and Maurice; to say other Test cricketing father and son combinations, such as Dave and Dudley Nourse, we learn about the trials and tribulations of comedian George Formby of following in the footsteps of his famous father.
There are also some interesting facts including one that will have all bowlers excited and hoping for its return. In the 1929 county championship they introduced an experimental law in which a batsman could be out LBW even if the ball struck the bat before hitting the pad. With this Law DRS may actually work.
An excellent first cricket book by Justin Parkinson, let's hope there is a follow up. As the author enjoys all things Sussex I might suggest a biography on Maurice Tate's captain for both Sussex and England, Arthur Gilligan. My only stipulation is that the title must be "What do you think, Arthur?" A full review of Then Came Massacre can be found here
Author Justin Parkinson, kindly wrote the following on the joy of writing his first cricket book:
"It was a privilege to find out and then write about Maurice Tate. What fascinated me, apart from his superlative bowling and tremendous personality, was the fame he once enjoyed. The more I investigated Tate, the more apparent this became. The flipside of all this was a sense of sadness that he died with little money and is known today only to those who take a keen interest in the game's history.
Among the best discoveries were his rows with Douglas Jardine, his part in an art-house feature film and the extraordinary lengths his parents went to to avoid Tate being born out of wedlock. It was all such a colourful story. If Jack Hobbs and Wally Hammond were the greatest of players in English inter-war cricket, Tate was its heartbeat.
Since the book was published, more information has come to light about some of his business failings. Hopefully I can get more of this into the paperback edition.
A biography is not, it seems, a one-off assignment, but an ongoing dialogue with its subject. Luckily, there have been few better people for this than 'Chub' Tate."
Cricket Tragic, Book of the Year
A Guide to Cricket
Written by Tony Laughton
Published by Christopher Saunders
This award, as the title suggests, recognises a book that is not necessarily aimed at the general public. Again without the smaller and specialist cricketing publishers this book would almost certainly have struggled for a backer. It has become my lot as a Cricket Web book reviewer to not read books already reviewed by other members of the team. The reason for this is simple; you can't cover a book which has already been reviewed, and as we are a small team you find yourself often reading another review and think I will have to read that. The truth is you rarely find the time. So I was most annoyed when Martin wrote a review of A Guide to Cricket before I even had my copy delivered.
The excitement I felt when we decided on a Cricket Tragic Award was immense (in a cricket tragic way) as it meant I could justify reading this fine book. I didn't even ask Martin which book we would choose, this was a definite. A publication which enjoyed its heyday well over 100 years ago and now sells for approximately AUS$200 for a bound yearly edition. Yes only cricket tragics would even know of its existence let alone the principle contributors.
Articles written for Cricket a Weekly Record of the Game which was released on a weekly basis during the English cricket season were almost always unsigned so you were never really sure of who wrote what. Tony Laughton has not only shed light on the authors but also the publishers and support staff. Even the cricket tragic finds himself discovering new information on almost every page; surely that fact alone makes for a cricket tragic award. See the full review here.
As with all of the awards winners, Tony Laughton was kind enough to share some thoughts on the joys and inspiration needed to write a quality cricket book:
"As a cricket-book collector fascinated by the history of the game the 33 volumes of Cricket on my shelves had routinely been consulted to check match scores and reports. A desire to establish the completeness of my set, long postponed, entailed a close study of all the volumes and those in other collections to assess what supplements existed: last-minute club scores, annual posters, etc. This exercise led to an appreciation of the true value of the journal. What had begun as a small enquiry became a major research project. This book was the result.
How the paper rose and fell under four very different owners and editors and three changes of publisher proved an intriguing saga, largely explained by the personalities involved and their contrasting backgrounds. Contributors included men of letters – Siegfried Sassoon made his debut as a poet in Cricket – lawyers, men of the theatre and of the cloth, colonial administrators and first-class cricketers from home and overseas. In all some 46 individuals were researched. The many using pseudonyms were identified except The Chiel, ever elusive. Some writers were staunchly conservative in their approach to life and to cricket, others were truly liberal; views were exchanged often without reserve or even politeness on the issues of amateurs and professionals, on the structure of the game, on the laws and on the county championship: fascinating reading. Averaging some 500 large format pages per annum Cricket provides all that Wisden offers but much, much more. It is essential reading for those interested in 33 years of great development and changes in the game.
Were I to play the imaginary dinner party game, my guests would be the four editors – Alcock, Ashley-Cooper, Pentelow and MacLaren – and the first publisher W R Wright. If the fine food and wine loosened their tongues, MacLaren might explain why he walked out at a time of crisis and Alcock and Wright could reveal the cause of their quarrel, a seismic event which set in train the decline of the journal."
So there it is, a new format for the Book of the Year which we intend to retain. We anticipate that all who read this will have views of their own, and that often those won't coincide with ours. We'd love to hear from you, and if you want to let us have your opinion please post it in this thread