Peter Blackburn | 4:17pm gmt 28 Jan 2011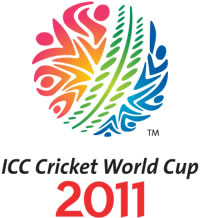 As the clock softly ticks ever closer to the beginning of the World Cup, England's one day series in Australia is leaving far more questions than answers in the hearts and minds of England's fans and selectors alike.
At number three, Jonathan Trott is currently the pinnacle of excellence for his adopted nation. Thoroughly fantastic in the ashes series, and almost surprisingly translating this praiseworthy form to the one day game, Trott looks by far and away England's most consistent and impressive batsman. Perhaps not the destructive force that one would want to exercise in the twenty 20 game, Trott performs a vital role in the one day side, as the man who can hold an innings together, capable of scoring at nearly a run a ball whilst solidly holding an end for his batting partner to lift off at the other end if necessary. Shamefully, I had my doubts about Trott's place in a progressive one day outfit, but he has utterly proven me wrong, and alongside Strauss, is more than capable of batting through many of the 40 overs, leaving England in a solid position. The question posed around Trott however, is whether number three is the correct place for him. Matt Prior has had mixed form at the top of the order, and Ian Bell, often touted as the man to open the innings for England, is always second choice after Trott to do so for Warwickshire. Not only this, but Trott's record in one dayers for his county is absolutely stunning.
We writers are a fickle bunch, one minute bemoaning a blunt attack, the next praising their effectivity and such like, but at current England's middle order does look something of a worry. It may well be the case that Collingwood, Bell and Pietersen are competing for two positions in this batting order and whilst Bell and Pietersen both had their successes in the recent Ashes series, the two of them look unable to transfer this success into the one day game at the moment, particularly in Pietersen's case. Without a doubt Collingwood is the man with the least form to back up his call to be selected, but with it is always hard to ignore Pietersen's undoubted destructive potential and Bell is the player with the most recent form behind him.
Perhaps the most worrying question that has been resultant of the events of the England v Australia one day series lies in what bowling attack will be stepping out for the Three Lions in that first game. Injuries to Broad, Bresnan and Swann leave England with huge uncertainty over their bowling attack, and worries about who should fill the spin vacancy, or whether Michael Yardy can do so on his own, and whether Shazhad or Tremlett are up to spearheading the attack or not. One question answered however, comes in the return of Jimmy Anderson, immediately heralding a return to form for the England side, taking some pressure of the selection panel.