Ashes Cricket 2013 – Exeter Win Competition
James Nixon |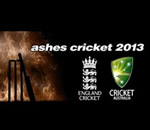 505 Games have announced that Exeter University Cricket Club have won their competition and will be immortalised in the game.
Media Release
Milton Keynes, UK, 25 February 2013 – Hugh Grant has played a pivotal role in helping Exeter University Cricket club win a competition to become immortalised in the forthcoming ASHES CRICKET 2013 video game.
Grant supported the University in its bid to win the competition with the tweet, "My cricket prodigy cousin & chums at Exeter Univ need a few quick singles. (Votes not money). Please help. @EUMCC". The post was re-Tweeted by fans and friends including by Liz Hurley, Shane Warne and Kevin Pietersen.
A brilliant video captures the moment the Exeter team learn that they have won the competition, with unbridled jubilation from the team: – http://ow.ly/hUBF6
Piers Morgan also took to Twitter in the competition to lend his support to Oxford Brookes, while Gary Lineker, ex England cricketers Darren Gough and Phil Tufnell and current England batting sensation Joe Root encouraged their followers to pick a team and vote.
To drum up additional votes, Oxford Brookes turned to YouTube and posted their own version of the popular Harlem Shake meme with a link back to the Facebook page – http://ow.ly/hUBIT
With one winner coming from the UK and one from Australia, a total of 290 clubs entered with 16,245 votes cast over the allotted 2 week period. By the time the competition closed, Exeter and Macquarie emerged winners in a contest that saw 20,000 fans added to the official Facebook page. The university students will now be created as a playable team in time for the games summer release, 21 June 2013.
"Winning this competition is the stuff of dreams for any amateur cricketer," commented Ralph Pitt-Stanley, General Manager for UK & Export at 505 Games. "It is fantastic we were able to excite so many people with this competition and really kick start the anticipation that comes with an Investec Ashes Series 2013 summer."