Ashes Cricket 2009 – Version 1.1 Open Beta
James Nixon |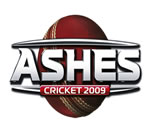 Transmission Games, the developers of Ashes Cricket 2009 have released a public beta patch for testing by people who have the PC version of the game.
The changes include:
Online Changes
* Included a new 5-star 'Matches Completed' rating that aims to highlight the reliability of playing against yourself and that of your opponent.
* A connection quality indicator.
* Leaderboards now update during match progress, even if you do not complete your match.
* Changes to help reduce ball hovering in online games.
Single Player Changes
In addition to the online changes, some changes have been made to single player:
* The difficulty of normal mode batting is now harder than in Open Beta 1 (now half way between normal and hard in Open Beta 1).
* Fixed an issue with bowler's stamina.
* Adjusted the power fall off curves for lofted shots.